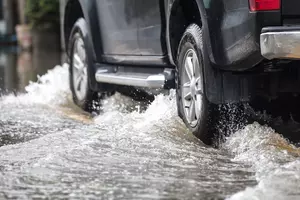 Red Cross Opens up Shelter in Pendleton for Flood Victims
Getty Images/iStockphoto
Right now, no evacuation is underway but in case of flooding, the shelter is now open.
The emergency shelter is open in Pendleton at the Pendleton Convention Center located at 1601 Westgate.
The Red Cross says individuals and families affected and in need of shelter assistance are encouraged to simply show up at the shelter for help.
The McKay creek is rising and people are taking precaution just in case of flooding. The Pendleton Police and Fire Departments are devising evacuation routes along with the newly opened emergency shelter.
No evacuation is currently underway but better to be safe than sorry.