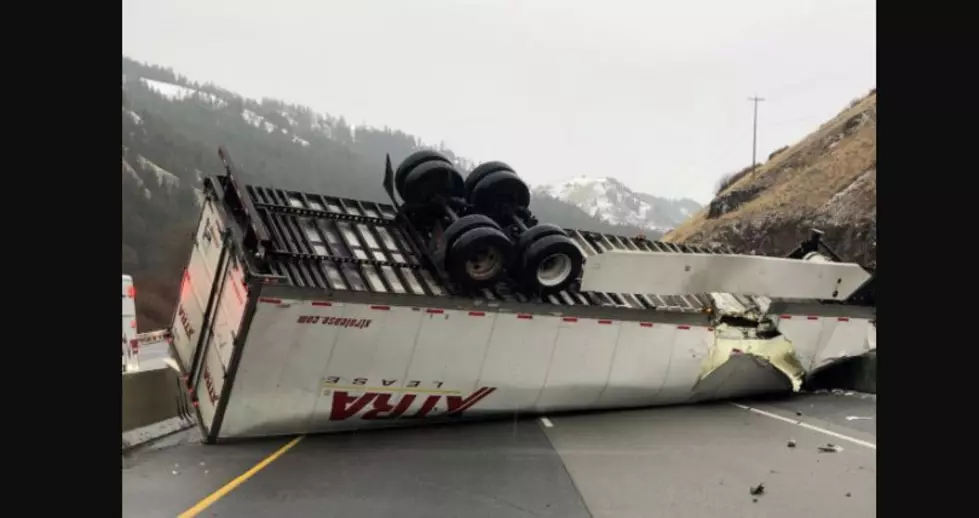 Icy Roads Trigger Crashes, I-84 Closed Near Pendleton, Baker City
I-84 Oregon crashes (Oregon DOT)
This crash near Baker City and another near Pendleton have snarled traffic on I-84 in Oregon.
As of 2PM Tuesday afternoon, the Interstate was closed Eastbound near Pendleton and Westbound near Baker City for semi crashes that occurred due to icy roads and bad weather.
The delay expected to last til at least 6PM Tuesday evening. Bad weather expected through Wednesday in the area, all the way to Ontario by the Idaho border. First responders are on scene, but no word if any injuries, or what their extent may be.
For travel information, motorists are advised to check  TripCheck.com or call 511 / 800-977-6368 for update conditions. Outside Oregon call 503-588-2941.