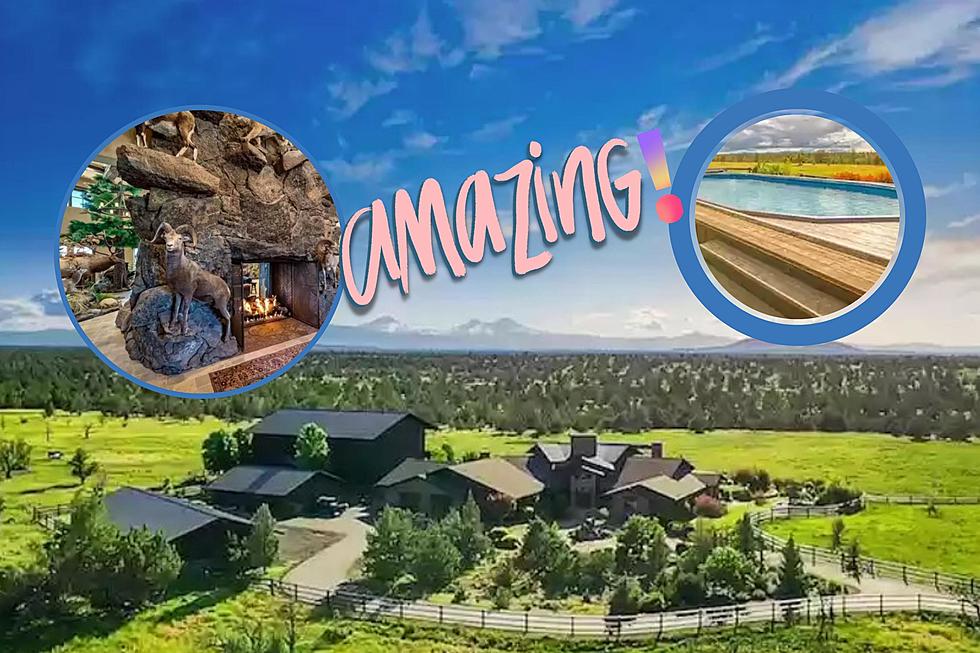 See Inside Oregon's Most Lucrative, Massive Rancher's Paradise (An Equestrian's Dream)
Rachel Rhoden: Cascade Sotheby's International Realty - Old Mill/Canva
Where is the most expensive home in Oregon?
It's on Southwest Powell Butte Highway, in Powell Butte.
How much is it?
The asking price is $19,999,999. Complete with gorgeous Cascade Mountain views, this ranch has a guest house and a ranch manager house.
There's a full bar and a MOVIE THEATRE. There's also 9,200 square foot trophy room. The home was custom-built in 2009. There's definitely a bovine vibe going on. Take a look.
Stunning Y Bell Ranch is Oregon's Most Expensive Home.
This massive ranch features 5 bedrooms and 5.5 baths. There's a pool, a pond, a horse barn, and a training facility. For leisure enjoy the pool and hot tub. The Y Bell Ranch definitely has a bovine theme.
Horse lovers will definitely enjoy this place.
Along with the original barn, the property has corrals, a chute, a horse barn with 9 stalls, and an indoor arena with a bar.
The Y Bell Ranch is a farmer and/or rancher paradise on 435 acres of land in Powell Butte in Crook County.
LOOK: Here is the richest town in each state
Just saying the names of these towns immediately conjures up images of grand mansions, luxury cars, and ritzy restaurants. Read on to see which town in your home state took the title of the richest location and which place had the highest median income in the country. Who knows—your hometown might even be on this list.
See Inside Garth Brooks and Trisha Yearwood's Malibu Beach House:
15 Ways You Can Help People in Ukraine Right Now
As Americans watch events unfold in Ukraine, many wonder how they can help. Below is a list of organizations responding to the crisis in Ukraine along with information on how you can support their various missions.