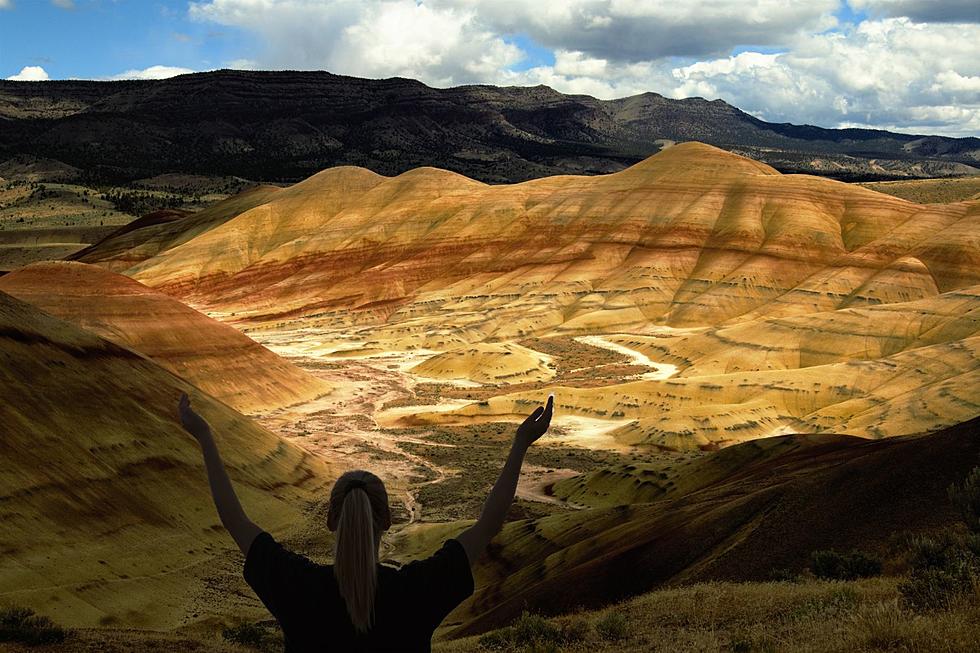 A Bucket List Experience: Oregon's Painted Hills are Just a Short Drive Away
Canva-Getty
Most people living in the Northwest aren't aware of the beauty at John Day Fossil Beds National Monument located in the heart of Oregon, a place where time has painted itself into the earth. The Painted Hills are part of Oregon's Seven Wonders which also include Sheep Rock and Clarno - inside John Day Fossil Beds National Monument.
What formed the Painted Hills inside the John Day Fossil Beds National Monument?
The Painted Hills near the town of Mitchell, Oregon were formed over millions, and millions, and millions of years – 35 million plus! Layers of ancient volcanic ash, repeated climate changes, and erosion is what brushed these amazing lines on the hills of Earth's canvas. The red, yellowish, and tan layers are a direct result of alternating climate swings – warm, cool, dry, and wet.
It's hard to believe this area was once lush and green with prehistoric bears and then warm and dry and with camels and elephants.
Is the John Day Fossil Beds National Monument open all year?
These awe-inspiring hills are open to the public for exploration year-round and are visited by nearly 85,000 people annually.
The Painted Hills are a testament to the power of Mother Nature and help us all understand our world better. That's why it is so important to not leave a trace – if you pack it in – pack it out. The park service asks all visitors to take the "stay on the trail" pledge: "Don't Hurt the Dirt". Learn more and plan your trip to the Painted Hills inside John Day Fossil Beds National Monument at the National Parks Service website.
This Hike in the Columbia River Gorge is a Must Experience
The Labyrinth to Coyote Wall Loop. It runs 6.7 miles with an elevation gain of 1,489 feet. It features a waterfall, lava tube, rock formations, and incredible views. It's heavily trafficked with hikers and mountain bikers on weekends and dogs are welcome on a leash. Beware, you'll need good hiking shoes as a good portion of the trail is very rocky. It's open all year round, but the experts recommend day use from March to November.
Gallery Credit: Paul Drake