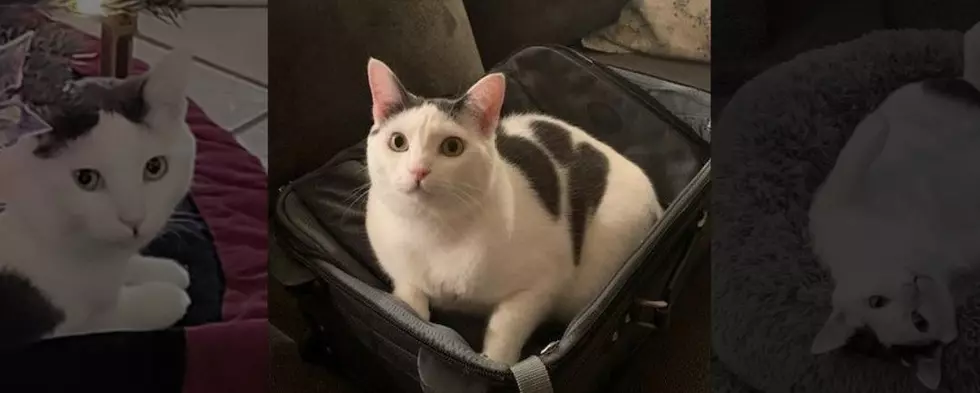 Wet Nose Wednesday: Quinton Loves Playing and Ready for Adoption
POPP
It's another Wet Nose Wednesday and we've got another wonderful adoptable cat from our friends at Pet Overpopulation Prevention. 
Quinton is a 4-year-old back and white cat who's ready for adoption
Quinton describes himself in his own words:
I am sophisticated and refined according to my foster mom. I am a 4-year-old kitty that is very food motivated. I love to play with laser light. I require a new home because I prefer to be the king of the house and am not fond of sharing my owner with any other cats.
My "likes" are food – both soft and crunchy, tall cat trees, soft comfy beds, chasing the laser light, sleeping in the sun, rolling over and having my belly rubbed, being brushed with one brush while I rub my face on another brush, and touching my people's face with my nose!
I will be a wonderful companion for you if I'm a good fit for you and your family.
Quinton has been neutered, vaccinated, and microchipped. The adoption fee is $75 and includes a complimentary vet exam, coupons from Petsmart, and a gift bag from POPP.
If you're interested in giving Quinton a home, please complete POPP's adoption questionnaire: https://www.popptricities.org/adopt/adoption-questionnaire-feline/
Why do cats have whiskers? Why do they meow? Why do they nap so much? And answers to 47 other kitty questions:
Why do they meow? Why do they nap so much? Why do they have whiskers? Cats, and their undeniably adorable babies known as kittens, are mysterious creatures. Their larger relatives, after all, are some of the most mystical and lethal animals on the planet. Many questions related to domestic felines, however, have perfectly logical answers. Here's a look at some of the most common questions related to kittens and cats, and the answers cat lovers are looking for.
LOOK: 30 fascinating facts about sleep in the animal kingdom