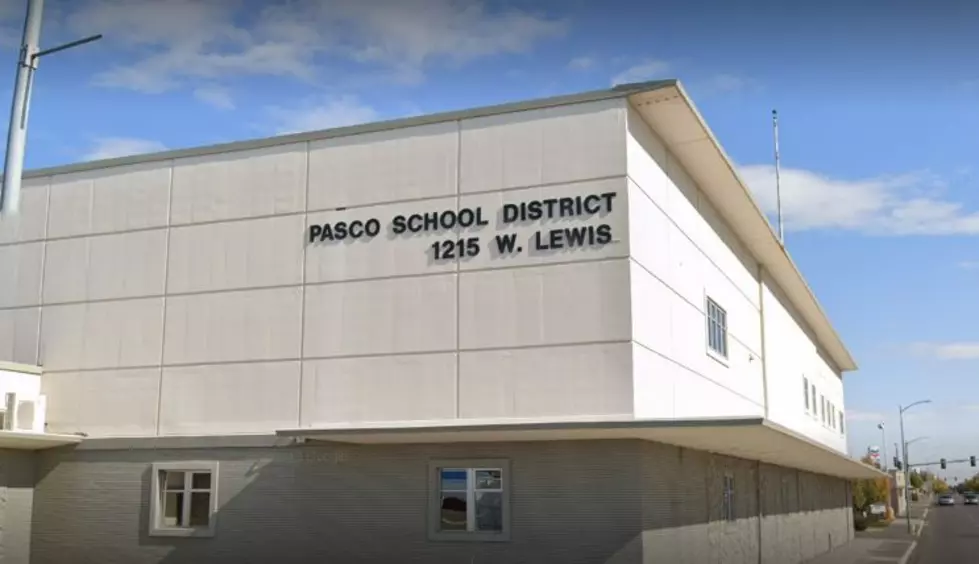 Pasco School District Responds to PAE Union Leader's Comments
PSD releases statement over PAE Union Leader remarks (PSD Admin Building google street view)
In the wake of what were deemed by many parents to be offensive, shocking and politically inappropriate comments made during Tuesday night's Pasco School Board meeting by PAE (Pasco Association of Educators) union President Scott Wilson, the Pasco School District released this statement, per Communications Director Shane Edinger.
Here it is, in it's entirety:
"Pasco School District leadership has received several messages from members of the community regarding public comments made at the board meeting on January 12, 2021. Many people have expressed that they were offended by certain comments and have called on the district to take action.
The public comment portion of a school board meeting is a designated limited public forum in which members of the community may express their personal opinions on topics relevant to district business. The district does not endorse or condone any individual's viewpoint.
Pasco School District recognizes that the public comments have created controversy and are seen by some to be divisive. As a public school district in service to the entire community, our focus is to find a path forward that honors and respects the wide range of beliefs, opinions, and positions of our patrons."
Earlier on Wednesday (today) we had reached out to Edinger and the District for any reaction or comment on Wilson's remarks during the comment section of the meeting.
Wison, during the meeting's public comment section, made a number of references to "white privelege" when addressing school re openings, and also offended many with this remark:
"They (parents) complain their children are suicidal without their school and sports... as a father daily surviving the suicide of my son, I find these statements IGNORANT and another expresson of white privelege."
Click on button below for original story.
Enter your number to get our free mobile app