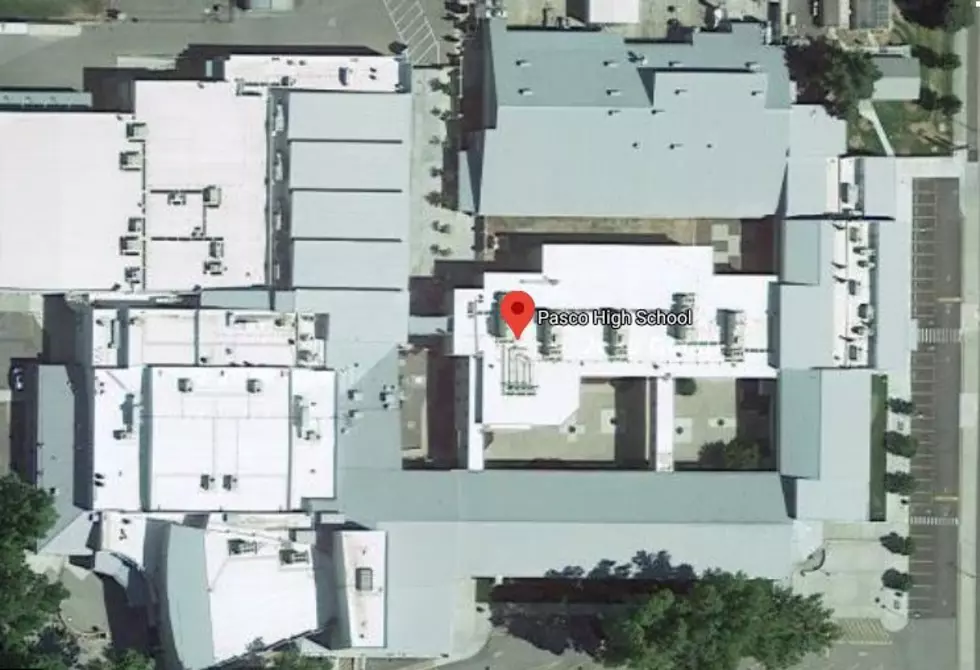 Pasco Schools to Unveil 2020 Fall Plans Tuesday Evening
Pasco to reveal school restart plans Tuesday (Google earth Pasco HS)
After scouring the PSD website, we could not find specific details as to how Pasco Schools plan to open for the 2020-21 school year, but they did post a message on their page.
Tuesday evening, July 28 from 4-6PM on the school District's YouTube Page, they will be unveiling their plans for the 2020 fall session, at least. Here is what was bulleted on their website Monday:
"Superintendent Michelle Whitney and District staff will be sharing the details of Pasco School District's plans for starting the 2020-21 school year with the District's Board of Directors during the board's virtual study session on Tuesday, July 28 from 4:00-6:00 p.m.
The virtual study session will be livestreamed on PSD's YouTube channel (www.youtube.com/PascoSchools), and parents, students, PSD staff members, and community members are invited to watch the livestream of that presentation. Community members can also listen to an audio-only feed of the study session if they do not have internet access. Here are the details on how to watch or listen to Tuesday's study session and board meeting"
Then the YouTube address is listed. Again, no specific details were given whether this is an informational session where a variety of plans will be presented, or if this is the "go" plan for fall.
For a direct link to the PSD YouTube page to watch Tuesday evening, click on the button below.
Enter your number to get our free mobile app