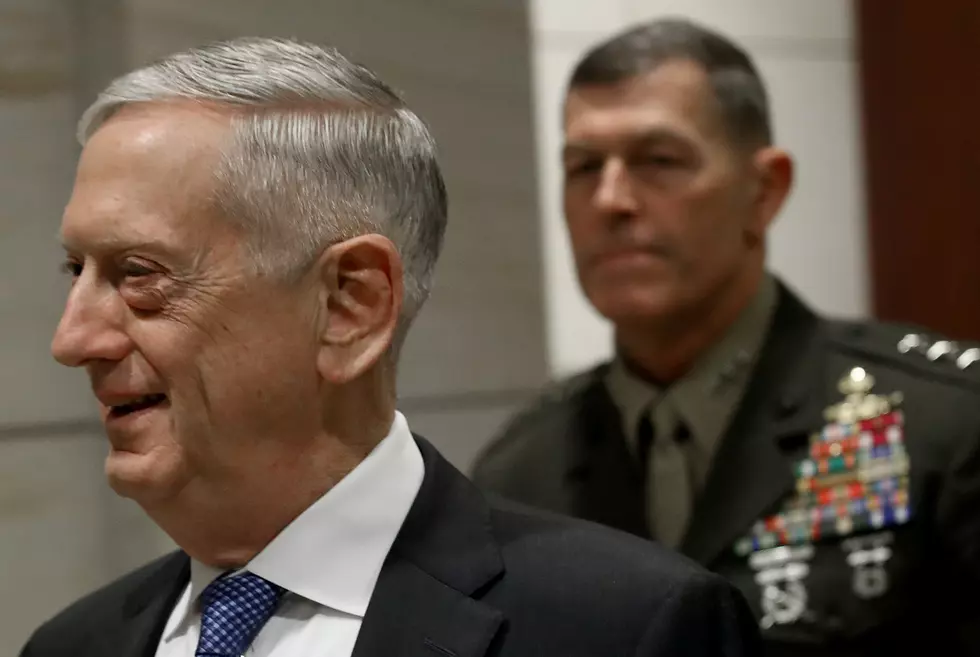 "Mad Dog" Mattis Stepping Down as Defense Secretary in February
Mattis will leave office in February (Getty Images)
Former Richland High Graduate and military standout James Mattis has shocked Washington D.C. by announcing Thursday he will be stepping down in February from the Secretary of Defense position he held for two years under President Trump.
According to Fox News , Mattis felt Trump deserved a Secretary who was better aligned on Trump's views on China, Russia and other subjects. There has been some public and private differences in how Mattis has viewed certain subjects with Trump.
Mattis released the following statement as part of his letter of resignation:
"Because you have the right to have a Secretary of Defense whose views are better aligned with yours on these and other subjects, I believe it is right for me to step down from my position."
Various pundits say the resignation comes one day after Trump announcing pulling U.S. troops out of Syria.  Mattis, who was born in Pullman in 1950, and graduated from Richland High School in 1968 after his father took a job at Hanford.