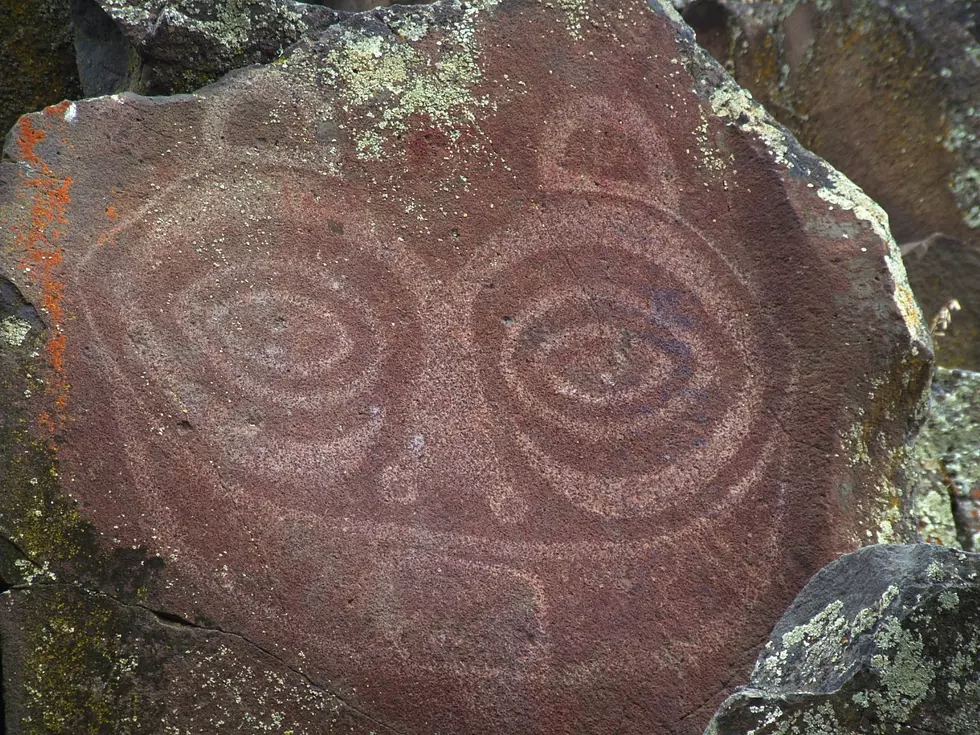 Day Trip? Check Out Native American Petroglyphs in the Gorge
Credit: John Nelson // CC BY-SA 2.0 (No Changes Made)
The Columbia River Gorge has an immense history, it began forming millions of years ago and finished its current state after the Missoula Flood came rushing through about 18,000 years ago leaving behind an awe-inspiring geographical formation.
Native Americans inhabited the Gorge for hundreds of years, and just a few hours away from Tri-Cities you can see Native American petroglyphs and other ancient artwork at Columbia Hills Historical State Park near The Dalles, Oregon.
Much of the art is displayed on the "Temani Pesh-Wa" Trail – which was created after the Dalles Dam was constructed to save the artwork from being lost underwater.
The artwork has deep meaning and is sacred to the indigenous people but they have offered it for all to experience – "for the benefit of all people as a tribute to all living and non-living things." You can take a guided tour from April to October and reservations must be made for EVERYONE before you go. No reservation, no tour - you can't make reservations onsite.
One of the most famous pictographs is "Tsagaglala" or "She Who Watches", which comes from the Native American story of a trickster coyote who attempted to trick the leaders of a tribe. The coyote and female chief had a physical brawl, after which the crazy coyote threw the chief over the cliff and she turned to stone on the edge and now watches over her children.
It's the perfect day trip as a couple or as a family – pack a lunch, take a tour, hike some trails, and enjoy the Columbia River Gorge.
Photo of "She Who Watches" by John Nelson // CC BY-SA 2.0 (No Changes Made)
Experience One of the Most Scenic Hikes on the Oregon Coast
In 1806 Captain Clark of the Corps of Discovery described what is now
Ecola State Park
in Oregon as "…the grandest and most pleasing prospects which my eyes ever surveyed…". I completely agree with Captain Clark and that's why I make it a point to visit the park, which is near Cannon Beach, each year. And, there's no better time than right now! Scroll down and take a gander at nature's glory.
Here's 3 Cool Hikes Near Tri-Cities
Badger and Candy Mountain are the two most popular local hikes, and for good reason, they're close, offer stunning views, easy parking, and they're fairly easy. But, if you're looking to freshen up your hiking experience without having to drive long distances, check out these three ideas, all within 30 minutes of Tri-Cities.