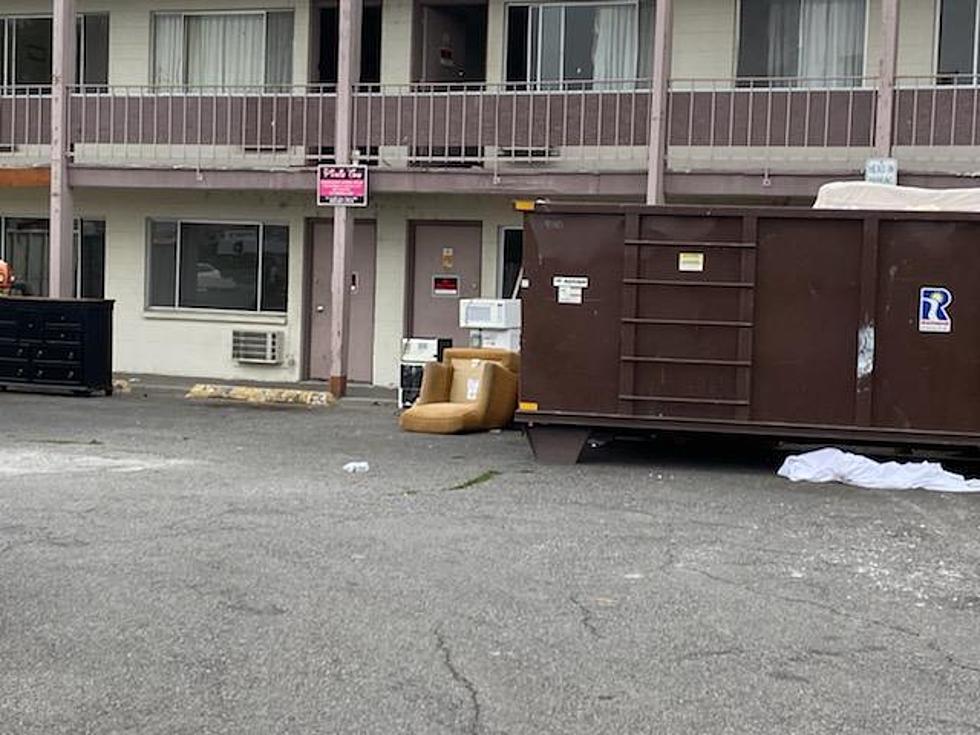 What's Going On With the Hotels on George Washington Way? [PHOTOS]
credit: patti banner/TSM
What the heck is going on with the hotels on George Washington Way in Richland? 
If you drive that strip of highway the leads out to Highway 240 on George Washington Way, I'm sure you've noticed the construction going on at the Economy Inn. It looks like renovation has begun and it has a lot of people speculating on what's going on with the property.
We put a call into the City of Richland and are still waiting to hear back but we managed to take some pictures to share with you on the renovation.
9 Pictures Of The Economy Inn Renovation
Big changes are happening on George Washington Way in Richland
All the Facebook groups, Reddit, and NextDoor apps have been talking about what's going on at the hotels. We reached out to the City of Richland and are still awaiting the official word from the city.
Speculation is that condo-like apartments are going to be built in place of the Economy Inn that sits right on the corner at 515 George Washington Way.
The Economy Inn has had a shaky reputation through the years with several incidents of shootings and stabbings so the renovation will be a welcome relief to the residents who live near the hotel.
The question is what happens next. It looks the renovation has begun on the Economy Inn so it should only be a matter of time before we see what's going on there next.
I know the new buildings will be a welcome addition to the City of Richland and I can't wait to see them completed.
Regional Fast Food Chains Tri-Cities Needs
As Tri-Cities keeps growing, we've seen more fast-food chains bring their food into our community. But we'd be lying if we said we didn't want a few more to set up shop down the street. Chicken sandwiches, sliders, deep-dish pizza; we'll take it all. These are the regional joints we can't wait to welcome with open mouths.
10 Popular Tri-Cities Places That Are Now Gone
Take a walk down memory lane as we explore 10 popular places that are no longer in the Tri-Cities