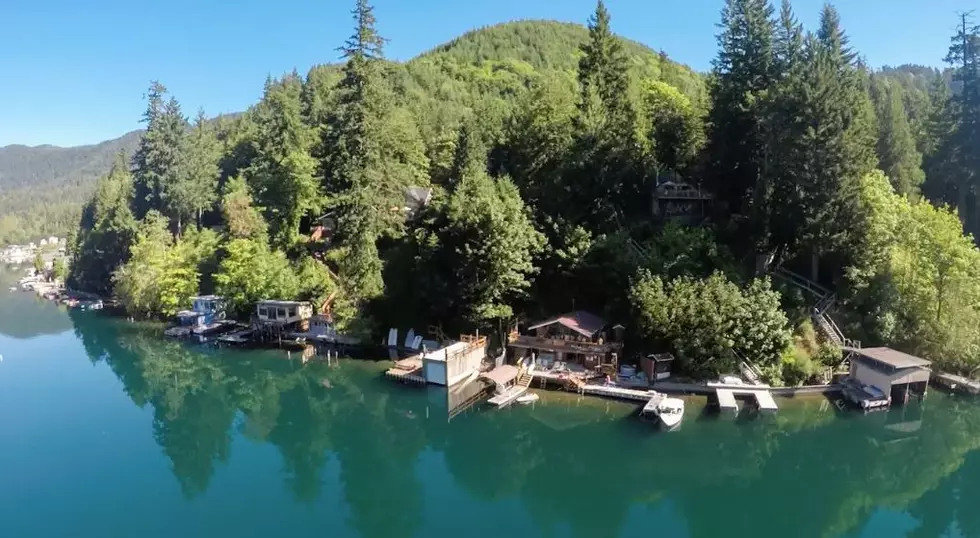 Washington State's Most Expensive Airbnb Is Jaw-Dropping Awesome
https://www.airbnb.com/rooms/19074477
Washington's Most Expensive Airbnb Rental Has A Ton Of Amenities
How much would you spend a night for a vacation rental in Washington State?

Where Is Washington State's Most Expensive Airbnb Located At?
Washington State's most expensive Airbnb rental according to Joybird.com will cost you $10,112.00 for a 3-night stay, 6 guests can stay in a cabin in Port Angeles, Washington.
You might think that's expensive but once you see all that comes with that price, you'll be hooked.
Is Port Angeles Washington A Great Place To Vacation?
Gorgeous views and a massive lake and creek on your backsteps make this water-enthusiasts dream come true.
Lake Sutherland according to the listing is one of the clearest and bluest lakes in the region
Here's an excerpt from the listing describing this awesome property:
Premium, rare & private lakefront cabin is 10 feet from the water's edge facing the southern sky for maximum warmth, sun potential, and spectacular view ( see the reviews ). 2 large decks are placed perfectly between the cabin and water allowing maximum use and benefit of the sun and lake water activities. The cabin accommodates 6 comfortably. The shore's water & sand are crystal clean, private, & exclusive for you.
Your stay comes with concierge service which means we will stock the kitchen with your preferred items so you can skip the shopping, closely coordinate, scout out, and advise on hikes & activities, offer guidance on fishing, and go the extra mile to ensure your adventure here is epic and life-changing. We are the best in the business and you should expect nothing less.
The main freestanding cabin is 2 stories with an upstairs studio with kitchen, desk area, full amenities, a king-size bed, and a large foldout chair bed. The bottom floor is dockside and includes a bedroom with 1 single bed along with a bunk bed (top single, the bottom is a double bed). The downstairs room and upstairs studio are not connected with an indoor stairway, only an outdoor stairway. Both rooms have windows that face straight out to the water.
Take a peek inside this rental property and imagine a vacation on Lake Sutherland
Washington State's Most Expensive Airbnb Is Breathtaking and Jaw-Dropping
Washington State's most expensive Airbnb offers up an amazing lake and breathtaking views that'll be worth the $3000 a night fee.
This Washington Airbnb is great for a family or a bunch of friends who want to split the tab for a weekend - you can check out more details on the Airbnb listing here
Peek Inside This Suspended Oregon Airbnb Tree House That Offers Free Weed
Take yourself to new heights in this unique Oregon Airbnb Tokin Treehouse that offers spectacular views and complimentary cannabis.
Gorgeous Oregon Airbnb Is $88 A Night!
A gorgeous Oregon Airbnb is rated 5 stars and it's a great deal at $88 a night.