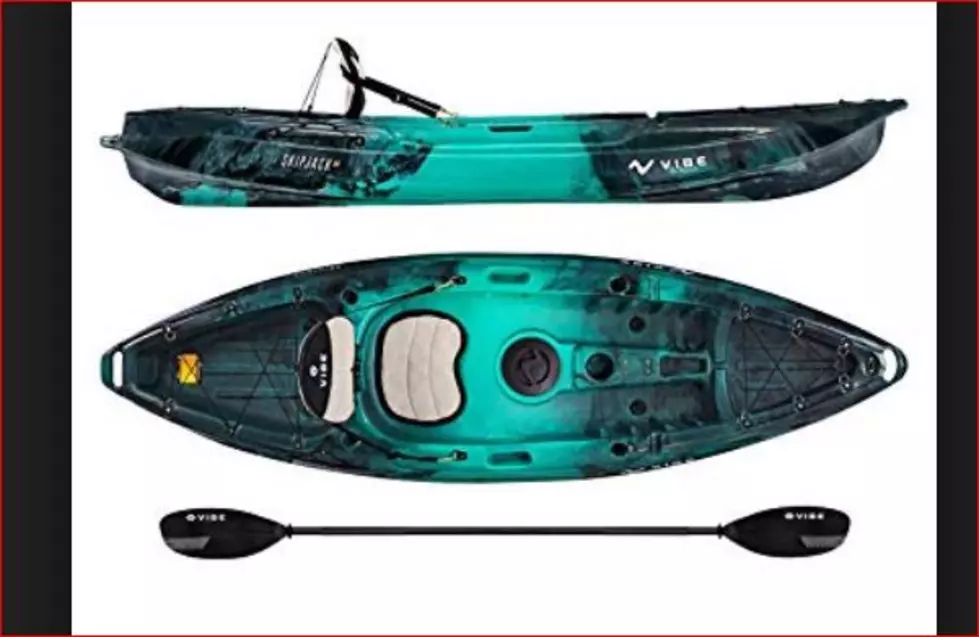 Man Caught Shoplifting Two Kayaks from Pasco Walmart at 4 AM
Kayaks stolen from Walmart very similar to this model (Amazon.com)
Early Monday morning a man (who turned out to be wanted in Union Gap) decided it would be "easy" to shoplift a pair of kayaks from the front of the Pasco Walmart.
Police say the suspect allegedly grabbed the full-size watercraft from a display out front. The items were out front for advertising.
The store security cameras captured good views of the suspect, his large black Ford truck, and the items.
It just so happened a Pasco officer was driving on Interstate 182 headed west when the call came on his radio. HE WAS RIGHT BEHIND THE SUSPECT.
The officer pulled over 29-year-old Cody Anthony Ricard and his contraband.
He's in jail, the kayaks are back at Walmart, and all is well. Police say this is the first time in years they've seen someone try to make off with such large items from an outdoor display.
Kayaks? At 4 AM? Ricard must have thought no one would notice. They did.