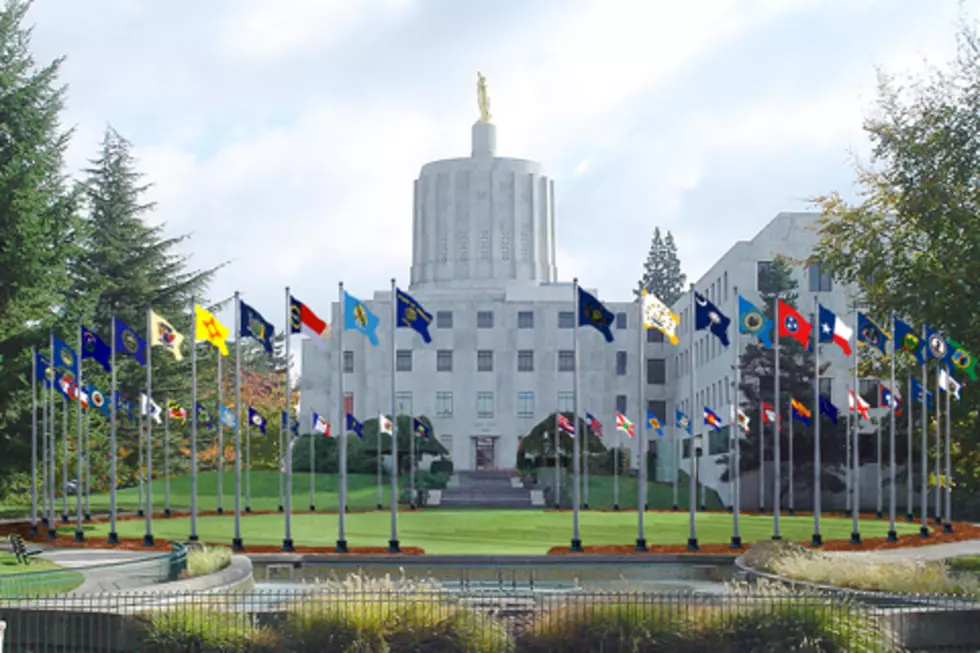 Re-Open Protesters Clash with Oregon State Police at Capitol
protesters, officers clash at Oregon State Capitol (Getty)
A special session of the Oregon State Legislature was interrupted for a bit Monday morning, as several hundred citizens demanded entry to the building. The clash took up the better part-off and on- of several hours.
Legislators and staff were the only ones allowed, along with State Troopers, to enter. Around 8:30AM Oregon State Police (OSP) said protesters had entered the Capitol, and one protester allegedly used bear spray on an officer.
OSP troopers and Salem Police used bullhorns to tell the crowd to disperse as it was an unlawful gathering. Around 9:20AM they clashed with officers, and within two hours the building was cleared completely. According to the Statesman Journal newspaper, two people were arrested.
Then around 1:30PM protesters smashed the glass doors on the west end of the Capitol in an attempt to enter. According to sources the protest stemmed from frustration over lockdowns by the government, and what's been a lack of transparency by public officials over the shutdowns of economy, schools, churches and more.
Authorities say the protesers used some sort of CS (tear) gas on the officers as they were trying to disperse them. Several vandalism arrests were made after the doors were smashed.
To read more about this story, click on the button below.
Enter your number to get our free mobile app