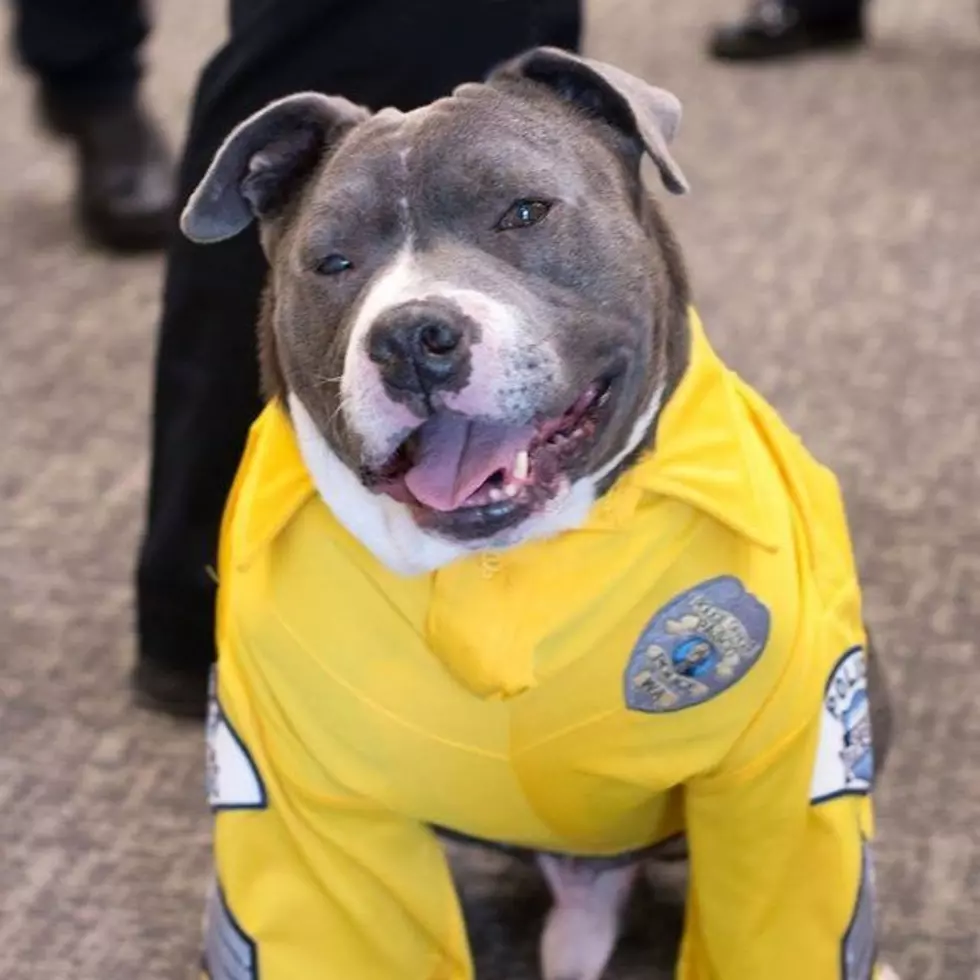 Pasco Pit Bull With Brain Tumor Becomes Honorary Fire Department Dog
credit: eddie spaghetti facebook
Eddie, the lovable pit bull who's been fighting a brain tumor got to mark another thing off his bucket list and that's honorary fire department dog!
Eddie is a great advocate for the breed and with the recent Pasco City Council to "de-list" pit bulls off the dangerous breed list, he's become more high profile with the recent ruling.
If you didn't know, Eddie, or as he's affectionately known as "Eddie Spaghetti " was diagnosed with an inoperable brain tumor right behind his eye. He was given 6 months to a year to live and so Eddie has been marking items off a bucket list of things he wants to do before he passes.
Thanks to the Pasco Fire Department, one more item can be marked off the list as he joins the ranks of the fire department as an honorary fire dog.
One of the items on the list of Eddie's was to get the pit bull ban in the city of Pasco removed and with the new ruling, it checks another box on the Eddie bucket list.
Fire Prevention Specialist, Ben Shearer with the Pasco Fire Department presented Eddie with a customized collar Saturday and Eddie got to check another item off his bucket list.
It's been inspirational watching Eddie on social media be an advocate for his breed and a great social ambassador for local dog rescue organization Mickey's Chance. I'm not sure what Eddie will mark off next but I can't wait to see. You can follow Eddie on his Facebook page here.
Enter your number to get our free mobile app
LOOK: The least obedient dog breeds