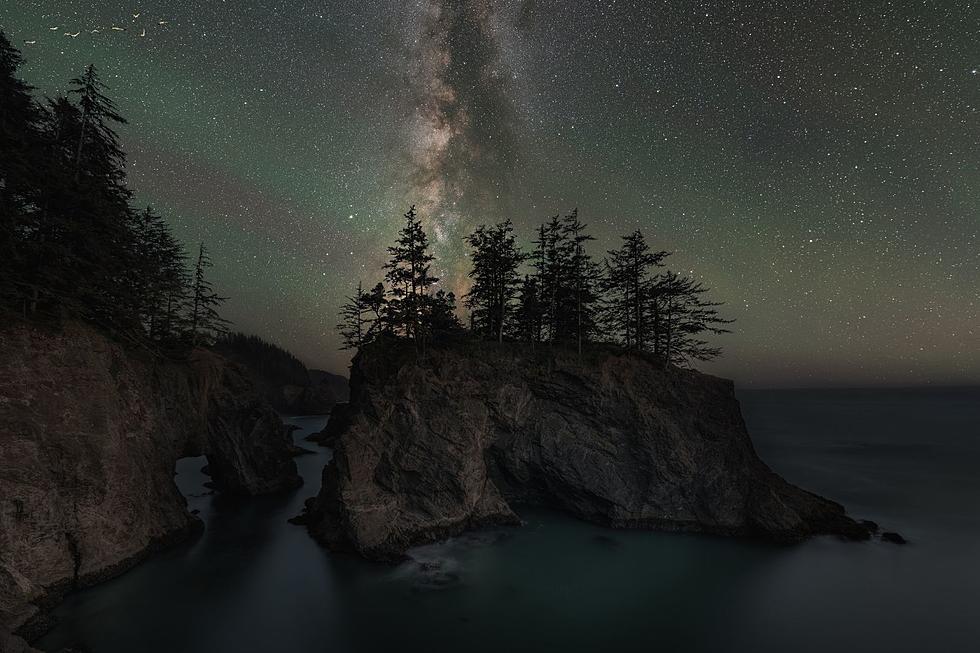 Dazzling Days & Starry Nights: Put Oregon's Dark Sky Park on Your Bucket List
Getty-Canva
The Oregon coast has long been a favorite spot for outdoor enthusiasts. The rugged and captivating coastline is awe-inspiring and attracts visitors from all over the world each year. From Cannon Beach to Brookings massive rock formations lined with trees have been cut out by the mighty Pacific Ocean over many millennia. At times, the beauty is so overwhelming it doesn't seem real.
Where is Samuel H. Boardman State Park?
One of the hidden gems on the southern coast of Oregon which many drive by - not realizing it is just a short walk from the parking area off Highway 101 - is Samuel H. Boardman State Park, famously known for Oregon's Natural Bridges.
The attraction of this park is a collection of sea stacks, caves, and arches – the "Natural Bridges" that rise majestically from the Ocean offering up incredible views and photographs. The park itself extends 12 miles and offers many stopping points with lookouts and hiking trails. Natural Bridges is just one of many turnouts and is the favorite of most visitors.
What is an international Dark Sky Park?
Samuel H. Boardman Park's amazing beauty isn't just confined to daylight hours. The park is designated as one of Oregon's International Dark Sky Parks. If you enjoy stargazing, there's plenty to see all year round on a clear night. Whether you're a true outdoor adventurer or a simple lover of the natural state of the world, a drive along Highway 101 in Oregon with a stop at Natural Bridges should be on your bucket list. Check out the incredible video from the YouTube channel Matt.Cook.Oregon below.
Explore the Majesty of Cleft of The Rock Lighthouse in Oregon: A Visual Delight Awaits!
The Cleft of The Rock Lighthouse and its views make it a one-of-kind perfectly perched property on the edge of Oregon's majestic coastline - surrounded by two acres of spectacular beauty and privacy. See Inside!