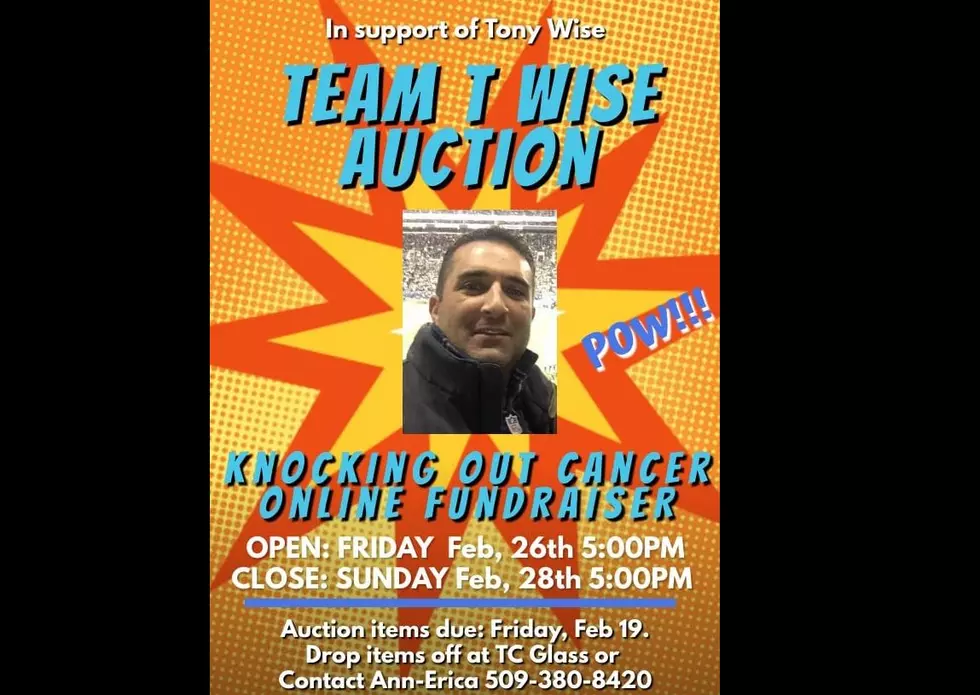 Local Man Gives so Much, Time to Give Back!
Ann-Erica
When you hear "good samaritan" you think of someone who might do something that sticks out, like help a little old lady across the street, or buy the coffee for the person in line behind you at the coffee shop. Well this "Good samaritan," goes above and beyond the daily nice gestures, Tony Wise is a true asset to our community. He spends much of his time donating to local non-profit and childrens activities.  He's involved in Rascal Rodeo,
We Will Chair
Project, youth athletics including CBC Baseball and officiating high school basketball games.
Tony has been diagnosed with cancer and it is time for our community to give back! There will be an online auction "Team T Auction" and all proceeds will go to help ease some of the financial burdens that come with having this horrible disease. Ann-Erica, the founder of
Rascal Rodeo
has created this event and is asking for your donations and help. They are accepting any item that could be used for this online auction and of course monetary donations are always welcome as well.
The online auction will open on February 26, 2021 and will close on February 28, 2021. You have until February 19, 2021 to donate items. If you are interested in donating you can contact Ann-Erica Whitemarsh at 509-380-8420 and make arrangements. You are also welcome to donate or drop items off at
Tri-city Glass
, on Columbia Drive in Kennewick.
All of us at Townsquare Media wish the very best for Tony and hope he whips his cancer! Thank you to Ann-Erica for all you do for our community!
Life in Tri-Cities as Told by 12 Stock Photos