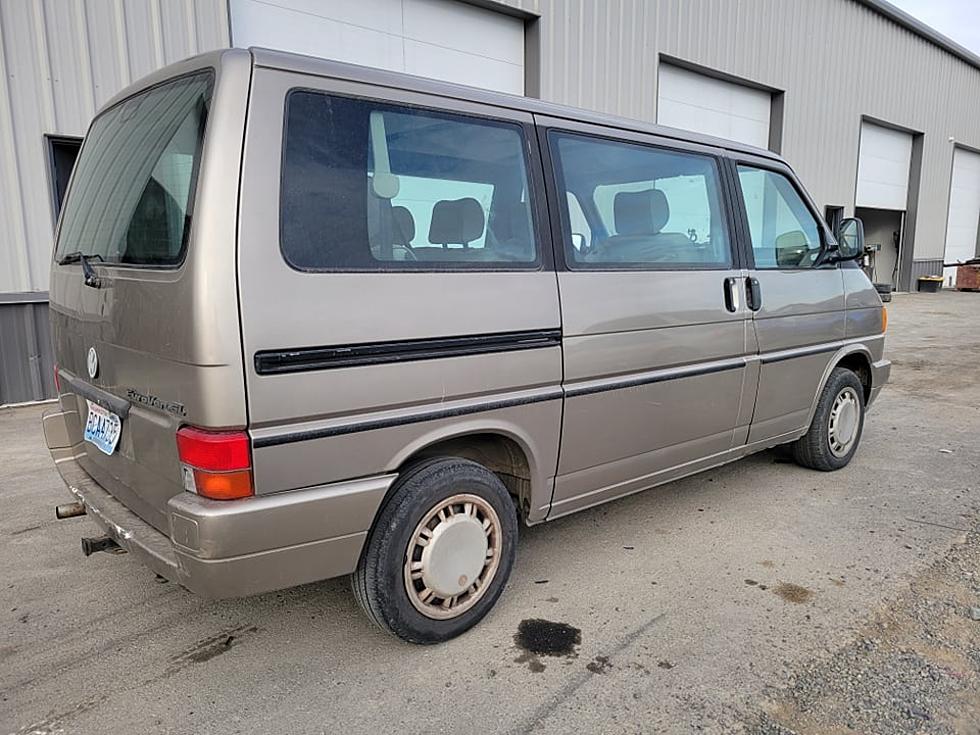 Funniest, Most Creative Local Ad! Must Read!
Zachary Van Add
I am part of a local Facebook group called 509 Buy Sell & Trade and I love it, for many reasons! I have bought things, sold things and most recently been entertained by the site. A man by the name of Zachary recently posted an ad for a van he has for sale and when I first started reading it I had to double check which site I had possibly stumbled upon. Well, I was in the right place, Zachary is just a funny dude and knows how to get people to read his entire ad! The add read as follows:
Want to live the dream of getting baked constantly and rolling across the country as a Phish groupie? Fantasize about being Instagram famous, taking majestic travel photos of you & your bougie designer dog #vanlife style, but don't want to kill your street cred by openly flaunting the trust fund bankroll?

Well lucky you! This 1993 VW Eurovan fits the bill nicely for those situations and many, many others! This particular Eurovan GL has only 161K miles and is certainly far quirkier & more endearing than any mommy missiles that rolled off the line in America or Japan during the same time period!

Powered by one of the most glorious sounding boat anchors ever produced, VW's early 2.5L 5-Cylinder engine, and shifted by an automatic transmission that feels burdened even in Park, you needn't be worried about getting somewhere fast - but you'll get there all the same!

As is common with anything involving the terms "Volkswagen" and "1990's", this van is not perfect and has several quirks that need to be sorted. For the typical VW Transporter enthusiast, however, that's par for the course - so don't fret - there's plenty to do to make this baby perfect.

Unfortunately I have 2 dozen project cars and I don't foresee myself getting free time to dress up like the Brawny towel guy, chop down trees for firewood and go roast some s'mores out in the woods - and I am fresh out of crotch goblins to haul around, so this box on wheels needs a home of someone who'll put her to good use.

I am asking $4250 cash and will consider trades for automotive shop equipment.

Located in Wenatchee, WA
I don't need a van, nor do I want one, but this ad makes me want to scrounge up the cash and buy it for the entertainment value. Thank you Zachary for being my entertainment during my insomniac night!
Check Out The Grain Bin Inn Airbnb In Pasco
Take a tour of the Grain Bin Inn in Pasco
Things That Can Blow Away in a Tri-Cities, Washington Windstorm
Well-known for its wine and rivers, Tri-Cities is also notorious for its wind. The curvature of the basin and proximity to the river makes the howling, swirling winds feel just as at home here as we do. Don't be surprised to see some of these objects get some "mad air" as a good ol' fashioned windstorm stirs it up! Whether it's a trampoline in Pasco or a screen door in Kennewick, make sure you've got everything secured.