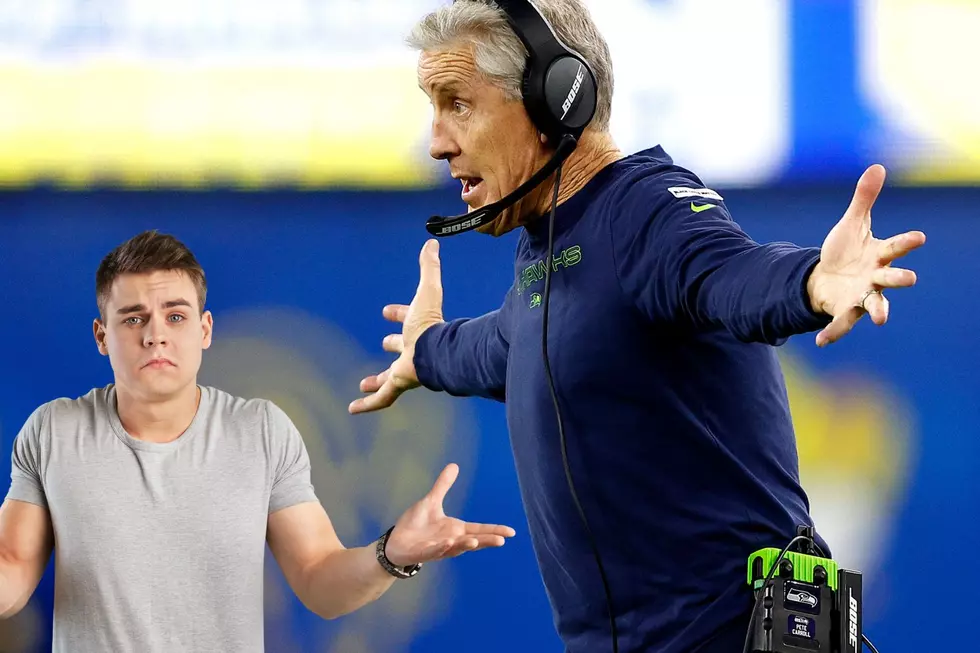 Will Seahawks Pre-season Games Be On Local TV In Tricities?
credit Canva-Getty Sean M. Haffey / Staff
If you check the Seattle Seahawks schedule on their website, you may notice that the pre-season games are listed to air only on the NFL Network or ESPN. The 1st and 3rd game are listed on the NFL network with the 2nd game at home is on ESPN. If you don't have a subscription service like cable or streaming, how do you watch the pre-season games for the Seahawks?
Luckily, all those games will be aired on your local Fox affiliate as well. Fox 11 is the station in Tri-Cities, and you can get that channel with a regular antenna you hook to your tv. They even broadcast in 1080p! Nothing better the FREE FOOTBALL!
Basically, however you watch the regular season is how you can watch all the Seahawks preseason action. Remember once the season starts, there are a few exceptions for watching games for free on Fox. Week 1 against the Broncos will only be broadcast on ESPN because it is Monday Night Football. Week 10 against the Bucs in Germany will also not play on Fox but on the NFL Network. Every other game this season you can watch for free on either Fox 11 or CBS for week 12. Go Hawks!
Seattle Seahawks Game Images from the 1980's
A collection of images from the Seattle Seahawks seasons in the 1980's.
You've Definitely Met These Types of People in Tri-Cities
Tri-Cities, Washington is a very unique place to live. People from all walks of life call our community home. We are highlighting the types of people you've most certainly met or befriended, or are.