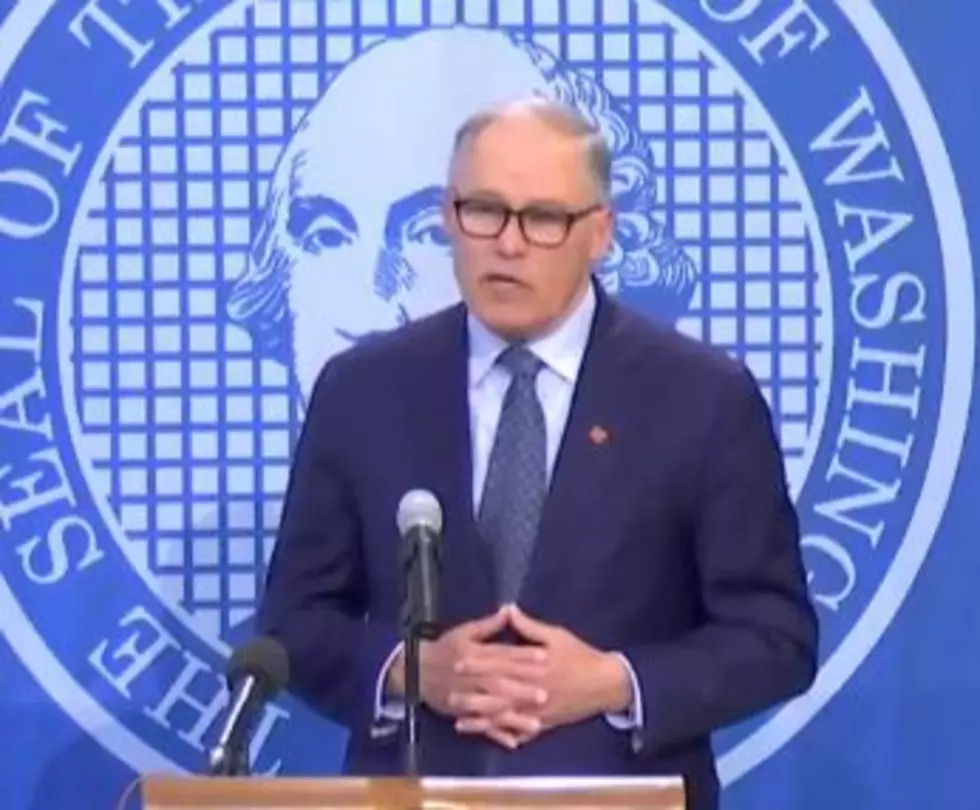 Wednesday Inslee Press Conference Will Be Very "Interesting"
Inslee to hold press conference at 2:30PM Wednesday (Inslee Facebook)
"Gov. Jay Inslee will address media Wednesday via streaming video and telephone to provide an update on the state's COVID-19 response.
The governor will be joined by Vice Admiral Dr. Raquel Bono, director of Washington state COVID-19 health care response, Kathy Lofy, state health officer and Katherine Guest, deputy intelligence section chief for the Washington State Emergency Operations Center. 
Wednesday, April 29
2:30 PM - Press conference on COVID-19 "
-------Verbatim from Gov. Inslee's office.  There's been rampant rumors and a LOT of discussion about what will be revealed or talked about today. We're not going to add to that.  Watch, listen, learn, react.