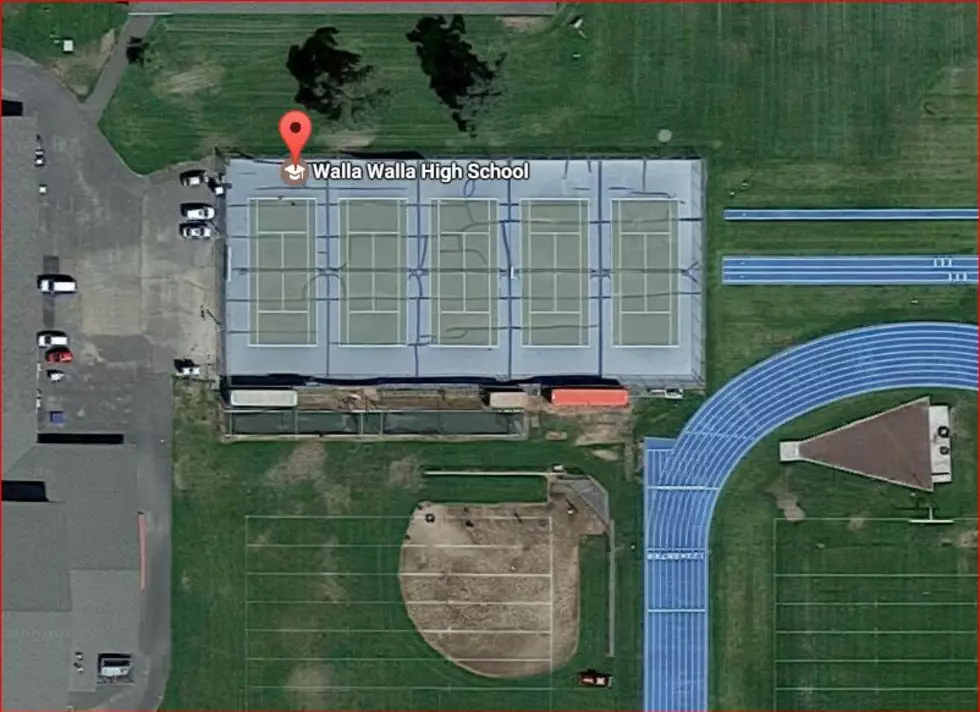 UPDATE on Walla Walla Threat That Closed High School Tuesday
H.S. closed Tuesday due to threat (Google Earth)
Walla Walla police now say a 17-year-old juvenile is reportedly responsible for the threat that caused the High School to be closed Tuesday.
Police say around 6:22am Tuesday, another student received a voice mail threat on their phone, apparently from the night before or during the overnight hours. The threat was against students and staff of Walla Walla High School.
Walla Walla police and Walla Walla County Sheriff's determined the student lived in Dayton, and was likely on the bus on the way to school shortly after the threat was discovered.  Officials were waiting for  the boy when the bus arrived. He was arrested and taken to the area juvenile center where he was booked on charges of harassment.
Prior to him arriving, officials felt it was best to cancel class that day and close the school.  After a short investigation, officials were able to determine who made the threat, and were able to meet the student at the school and arrest him on probable cause.