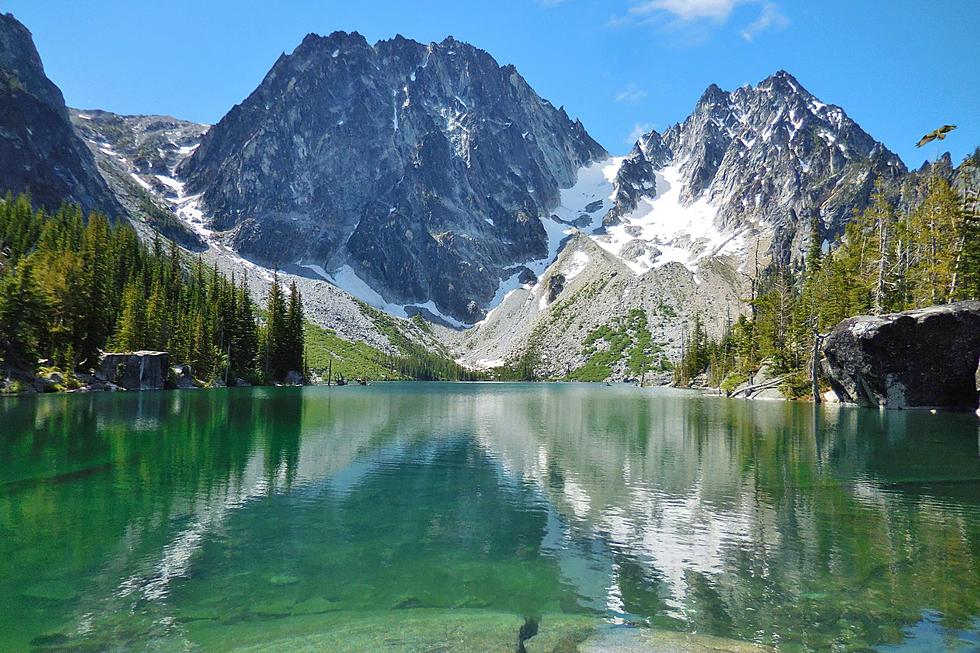 This Washington Lake is a Heaven on Earth Experience for Hikers
Getty-Canva
One of the most breathtaking, awe-inspiring hikes in Washington State has to be the 4-mile trail to Colchuck Lake
The trailhead to Colchuck Lake is located approximately 23 miles west of Leavenworth, Washington off of Icicle Road and Forest Service Road 7601. The trail is 8 miles roundtrip and is suitable for all levels of hikers which is probably why during peak months, parking near the trailhead is sometimes challenging to find, but dealing with parking and other hikers are soon forgotten when you're greeted by the deep blue water of the lake with Colchuck Peak and Dragontail Peak as a backdrop. You'll want to find a good spot to relax, have a snack, spend some time exploring the shoreline, and depending on the temperature, take a dip in the crystal-clear water.
The park is open beginning in May (15th – 27th) and remains open through October. If you plan to camp overnight you'll need a camping permit and reservations. Day trippers will need a $5 Recreational Pass. Dogs are not allowed, so Fido will have to remain home. No motorized vehicles or mountain bikes, no campfires, and hiking groups are limited to 8 people. Be sure to take lots of photos and videos, but leave the drone at home – drones are strictly prohibited in the area.
For more on park rules, directions, and road conditions check out the US Forest Service website. From Tri-Cities, plan on about a 3.5-hour drive.
5 Amazing Private Campsites Near Tri-Cities
You'll find private campsites available for rent in the mountains, on farms, in the desert, on lakes and rivers. Most will run you from $19 to $40 a night. Here are just a few secluded sites available in Washington and Oregon.
Tour Amazing Benton City Glasshouse Airbnb in the Heart of Eastern Washington Wine Country
The home was designed by architect, Tom Kundig of Seattle whose style is all about unobstructed views and lots of glass. Just about every room has a view of vineyards, fruit farms, Red Mountain, and Horse Heaven Hills – plus, it comes with 22 acres of privacy – so it will really feel like you're in another world.