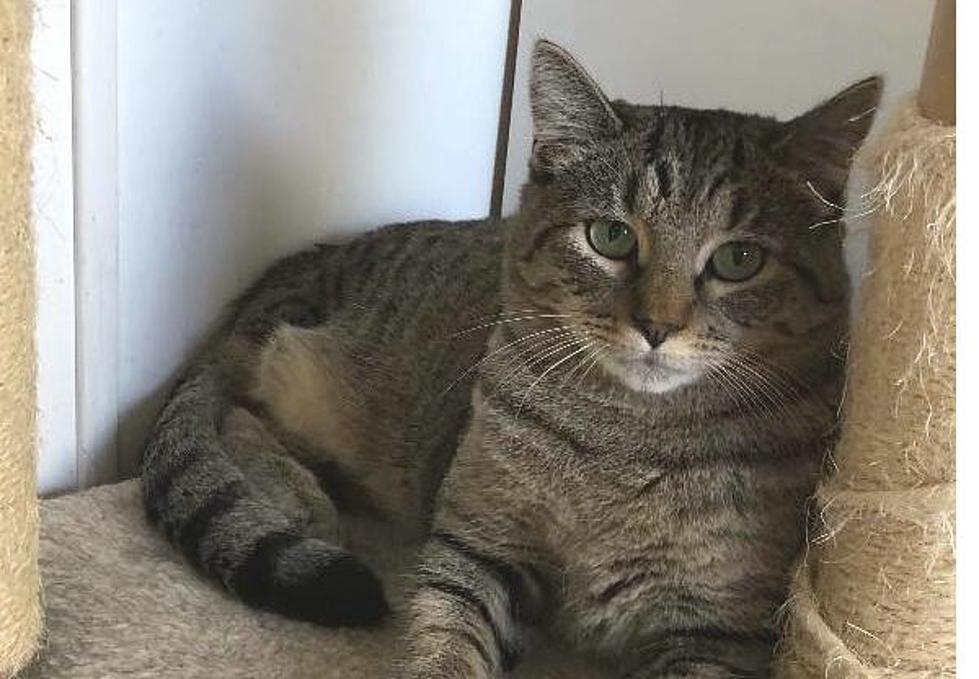 Super Special Pasco Cat Is Up for Adoption – Wet Nose Wednesday
credit: POPP
There's a sweet special girl up for adoption from our friends at Pet Overpopulation Prevention this week.
Meet Finlee! (AKA as Tri-Pod)
Finlee is a gray,black and tan tabby cat.
Finlee was rescued in Finley with her newborn litter of 5. The rescuers knew her as a community cat that all the neighbors fed. They noticed that she was limping. An x-ray showed her ankle on her back leg was crushed.
Vets could not explain what might have caused it since there were no other injuries consistent with getting injured by a vehicle. Once her kittens were adopted, her injured leg was amputated.
After surgery, Finlee slowly warmed up to her foster mom. She now loves neck/ear scratches. She gets around great and can even climb up to the top of the cat tower. She loves her tower and must have one in her new home. Finlee also needs a person/family that understands she may take time to warm up to her new surroundings.
Finlee is afraid of adult cats but loves kittens.
Finlee has been spayed, vaccinated, and microchipped. The adoption fee is $75 and includes a complimentary vet exam, coupons from PetSmart, and a gift bag from POPP.
If you are interested in giving Finlee a home, please complete their adoption questionnaire: https://www.popptricities.org/adopt/adoption-questionnaire-feline/
You could make your holiday special by adopting this very special kitty for the holidays. She'll love you with all of her heart and would be a wonderful addition to your family.
Why do cats have whiskers? Why do they meow? Why do they nap so much? And answers to 47 other kitty questions:
Why do they meow? Why do they nap so much? Why do they have whiskers? Cats, and their undeniably adorable babies known as kittens, are mysterious creatures. Their larger relatives, after all, are some of the most mystical and lethal animals on the planet. Many questions related to domestic felines, however, have perfectly logical answers. Here's a look at some of the most common questions related to kittens and cats, and the answers cat lovers are looking for.
LOOK: 30 fascinating facts about sleep in the animal kingdom