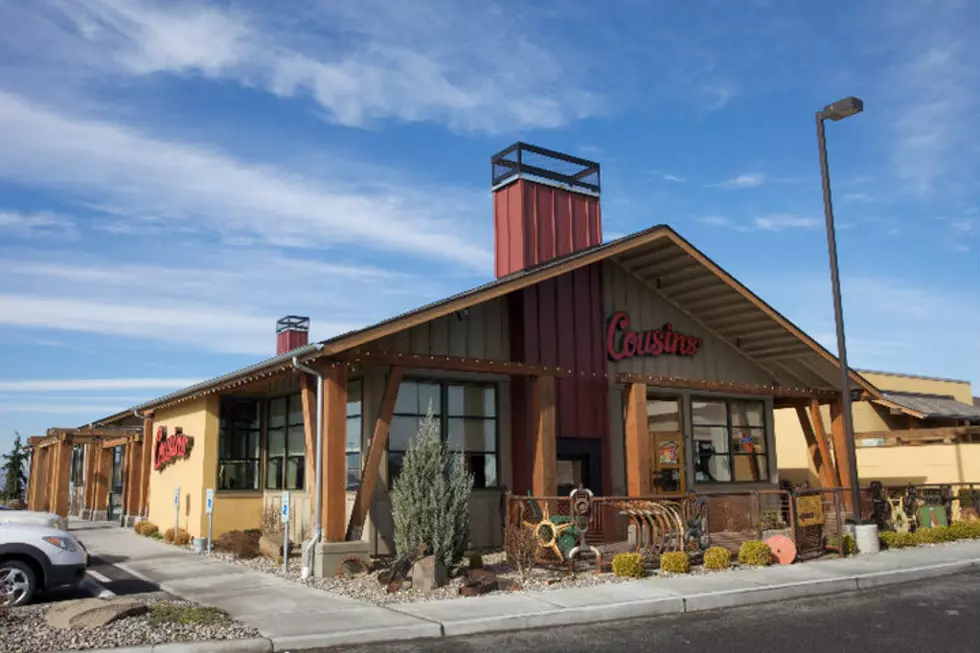 So Long "Cousins", It Was Nice Knowing You…
Having a piece of coconut cream pie at Cousins Restaurant in Pasco is one of my favorite things to do but alas it looks like Cousins is calling it quits due to the COVID-19 virus.
I remember when Cousins opened in Pasco over 15 years ago. It was an off-shoot of the original Cousins restaurant in The Dalles, Oregon.
I always liked going in because you were greeted with a friendly "Hello Cousins" and the home-cooked food reminds you of the food that Grandma would cook.
My favorite has always been the coconut cream pie with the real whip cream topping.
Cousins is known for their comfort food and pie and it'll be sad to see it go.
The good news is the original location in The Dalles is still open and if you are up for a road trip, that's where you can still enjoy that Cousins cooking. I'll meet ya there!
The For Sale sign is up and a message reads on the door at the Pasco location.
"Hi Everyone, We have made the difficult decision to close our Pasco location. Our company and family of employees truly values the relationships we've developed over the years, and will miss being part of the community here. We hope you'll stop by our original location in The Dalles sometime, we'd love to keep serving you!"
So Long Cousins, It was nice knowing you...you can check out more details on the closure here.
Enter your number to get our free mobile app
READ MORE: Here are 10 ways to help others who are struggling right now