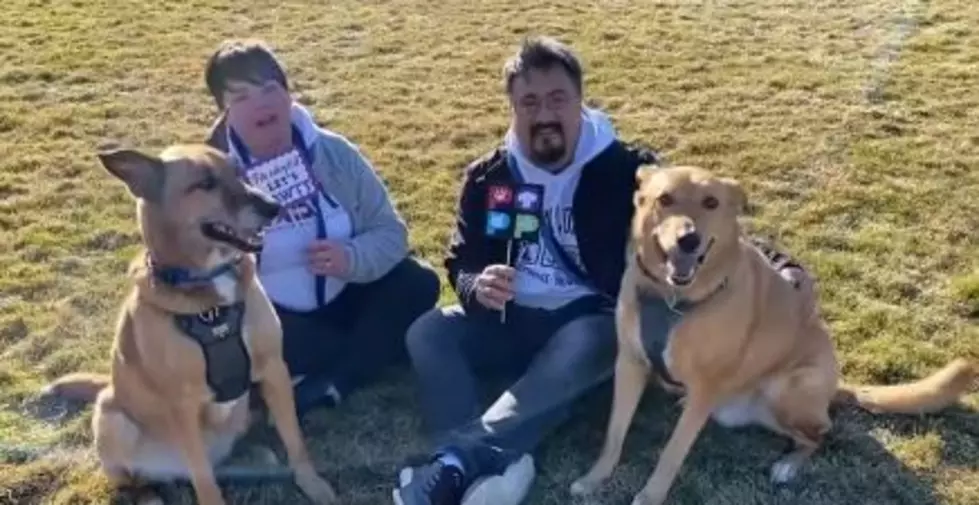 Pasco Brothers are Reunited After Special Adoption Event [VIDEO]
credit: pet overpopulation prevention
You might not know this but I volunteer with the dog adoption program at Pet Overpopulation Prevention and recently we had a dog that I was really worried about.
Russell had been in our program since August of last year and it seemed like no one was going to adopt him.
Dogs would come and go and yet Russell didn't receive any inquires for months.
POPP took photos and videos and to no avail, it seemed like Russell wasn't going to find his forever home.
Russell was an owner surrender and had been staying with his original master during the adoption process but time was running down.
The reason that Russell was surrendered is that his owner took a job out of state that wouldn't allow for him to take Russell along.
As time wound down on when Russell's owner would be leaving town, it meant that POPP would have to find a foster home for Russell and Russell's a big boy which makes that task a little harder than the smaller dogs in the program.
Luckily, POPP got an application for Russell that came in at the last minute and he found his new forever home!
The happy ending didn't end for Russell as he's now been reunited with his long-lost brother Neeko.
Russell and Neeko had been part of the same litter of 12 puppies that were born at the Benton County Canine Center from Bella a rescue at the center.
They've now been reunited and it's a beautiful happy ending.
As a volunteer at POPP, you would like to think you make a small difference in the lives of animals and people and it's a wonderful feeling when you see happy endings happen.
I'm very excited for Russell and Neeko and their new family!
LOOK: The least obedient dog breeds
KEEP READING: Here are 6 foods from your cookout that could harm your dog