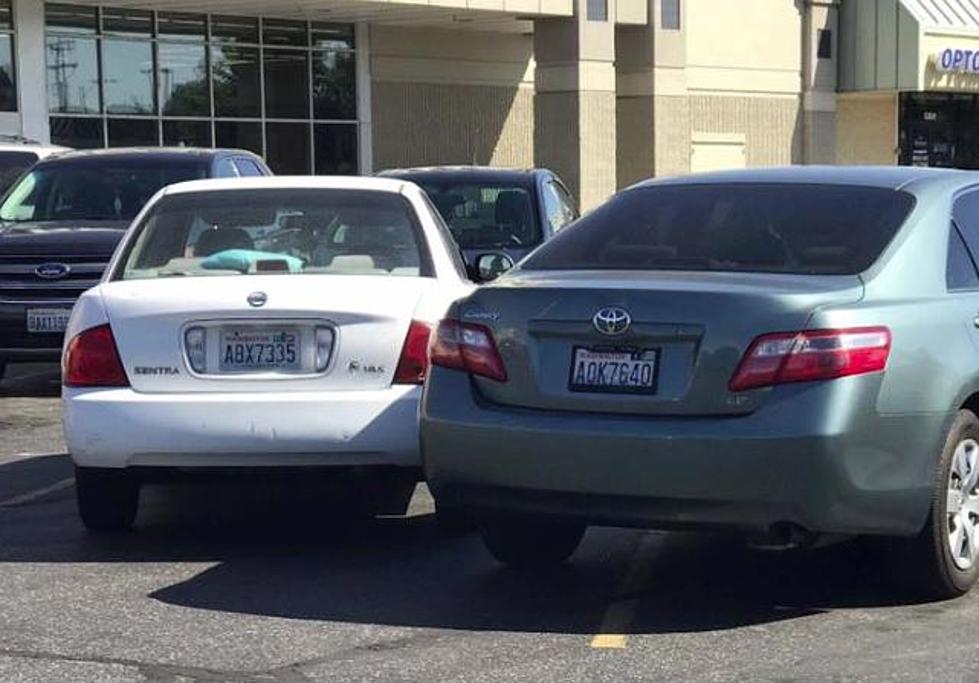 Our Top 10 Worst Tri-Cities Parking Fails [Photos]
Facebook: Tri-Cities Parking Fails
We've all seen 'em and you can't hide from them. No matter where you go in the Tri-Cities, you'll always find the worse parking lot fails. We've got your 10 worst Tri-Cities parking fails thanks to our friends at Tri-Cities Parking Lot Fails.
Overall, most Tri-Cities drivers are polite and considerate but there is a special club of those that don't really care how they park and how you feel about their parking. They are the ones who think rules don't apply to them and they have not problem showing it through their awful park jobs.
Luckily, a special group of people has risen up on Facebook to spotlight parking lot fails from the Tri-Cities and we are spotlighting the top 10 of the biggest offenders. I hope we don't find your car in these photos and you can also upload your own parking lot fails to their Facebook as well.
Let's see if you agree with our picks. You can also check out more Tri-Cities parking lot fails on the Facebook page here.
Tri-Cities Parking Lot Fails
Enter your number to get our free mobile app
READ ON: Weird, wild UFO sightings from throughout history