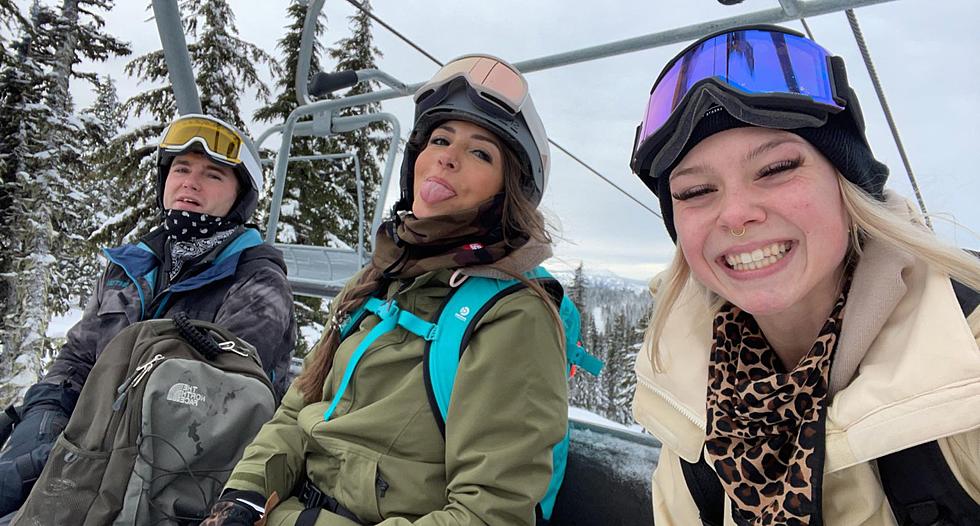 Opening Weekend on the Mountain, How was it?
Kam and her snow buddies
Due to an unseasonably warm start to winter, many skiers and snowboarders had to wait patiently for White Pass Ski Area to open this year! My daughter, Kam was one of those snowboarders, so she took full advantage of their opening weekend this year. White Pass officially opened on Thursday December 16, Kam didn't get onto the mountain until Sunday, but she said it was well worth the wait!
With 57 inches on the summit and 36 inches at the base, she reported good ski/snowboard conditions. It was overcast and just a small wind out of the west, she said it was NOT bluebird conditions (whatever that means) but the snow was good and she enjoyed shredding down the mountain!
I called her at one point to get a full report and to my surprise she answered her phone! I assumed she was riding the chair lift to the summit because wind was blowing through the phone, but then she informed me she was traveling about thirty miles an hour down the hill! Kids, I swear!
The roads had been nicely plowed and were mostly clear, so it was a nice, smooth ride up. She reported that they were fairly busy and the wait time for the chairlift fluctuated, but were never too long.
So there it is, all you snowbirds! Your firsthand report on opening weekend at White Pass Ski Area. Hope you all have a fun and safe ski/snowboard season!
Kam at White Pass