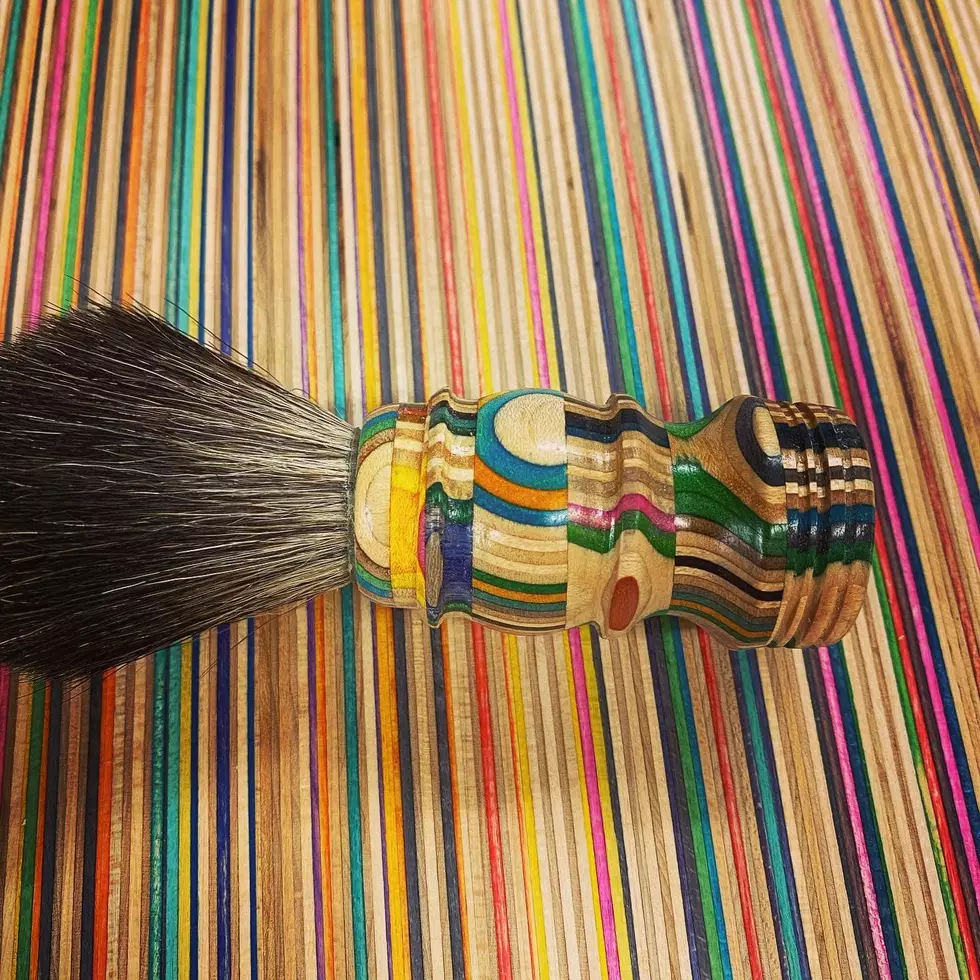 Local Man Recycles Old Skateboards into Art
Ryan Hedquist shaving brush
At one point in our lives we have all probably owned or still own an old-school skateboard. They are either sitting in the back of the closet collecting dust or have been donated to Goodwill.
Growing up and late into my teens I always had a skateboard and it was such a big part of my life, however as I got older and slightly less balanced I had to trade it in. However, after seeing one man's art it has me wishing I had held onto mine.
Ryan Hedquist, from Richland has found a way to recycle those old skateboards and turn them into lifelong keepsakes. Ryan takes old skateboards and turns them into beautiful pieces of art. His creations range from homemade cutting boards to stunning pocket knives. He breathes life back into old favorite childhood favorites and refurbishes their memory!
You can see his work on Instagram @h5designs. Send him a message to make a special order. Ryan will also have his work on display at Pumpkins and Pals on October 1, 2020. For more information on this event you can click the button below.
Ryan hedquist creation