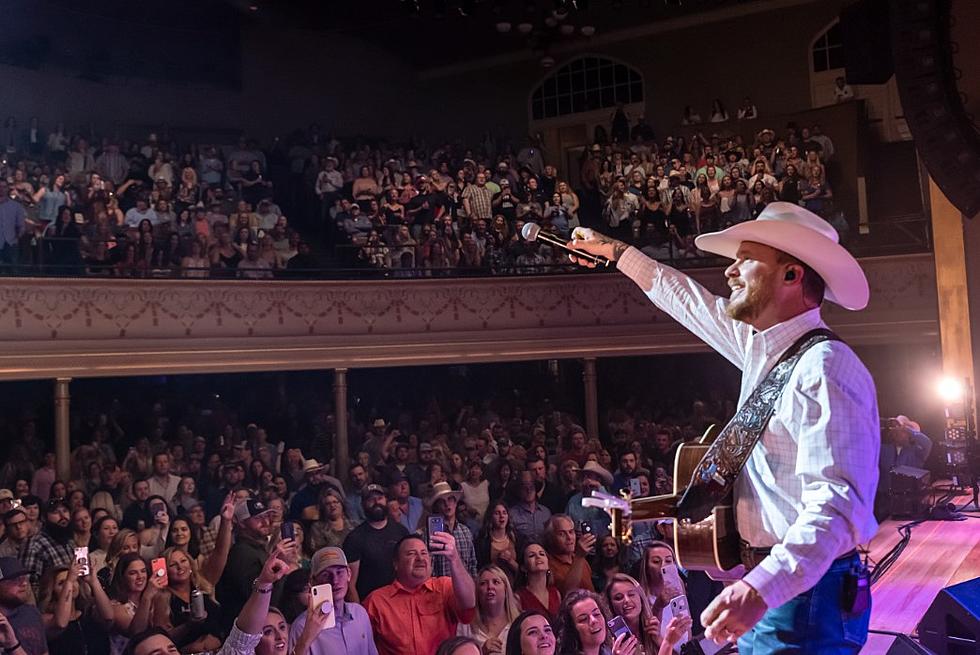 KORD Welcomes Cody Johnson to Tacoma – Win Tickets
Photo: Police Productions
102.7 KORD welcomes Grammy winner Cody Johnson- the Leather Tour - with special guests Justin Moore and Drake Milligan to the Tacoma Dome, on Saturday, April 27, 2024. Pre-sale tickets go on sale Thursday, November 2nd from 10 am to 2 pm – use the pre-sale code: PAINTER.  General ticket sales begin Friday, November 3rd through Ticketmaster.com or at the Tacoma Dome box office.
Cody Johnson, also known as "CoJo," was raised in Texas and started playing music at an early age in Church. Later he moved his talents to playing at school and eventually, bars. He's also been known to hop on a bull for a ride – he rode them professionally. He committed to his musical career full-time before the age of twenty.  Now, 17 years into the business Cody has carved his own path into the Country music world, winning hundreds of awards including a Grammy in 2023, and multiple CMA Awards, and his music has produced over 5.5 billion global streams.
Cody says, "It's so hard to watch the fight to get the cowboy back on the radio. Because that's who I am and the lifestyle I live. And I can't sacrifice my integrity for who I am. I'm just kind of just being myself."
Here's how to win tickets from KORD
Win tickets by downloading the KORD mobile app and signing up below. Be a part of CoJo Nation in Tacoma with 1027 KORD!
See 50 Essential '70s Country Songs
It's the 50 best country songs from the 50 best country artists of the 1970s. This list of essential '70s country songs includes No. 1 hits, brilliant covers, crossover ballads and more. Most you'll know, but some you'll need to hear to understand. As was the case with our popular
Essential '80s Country Songs
and
Essential '90s Country Songs
lists, only one song was allowed per artist.
Gallery Credit: Billy Dukes