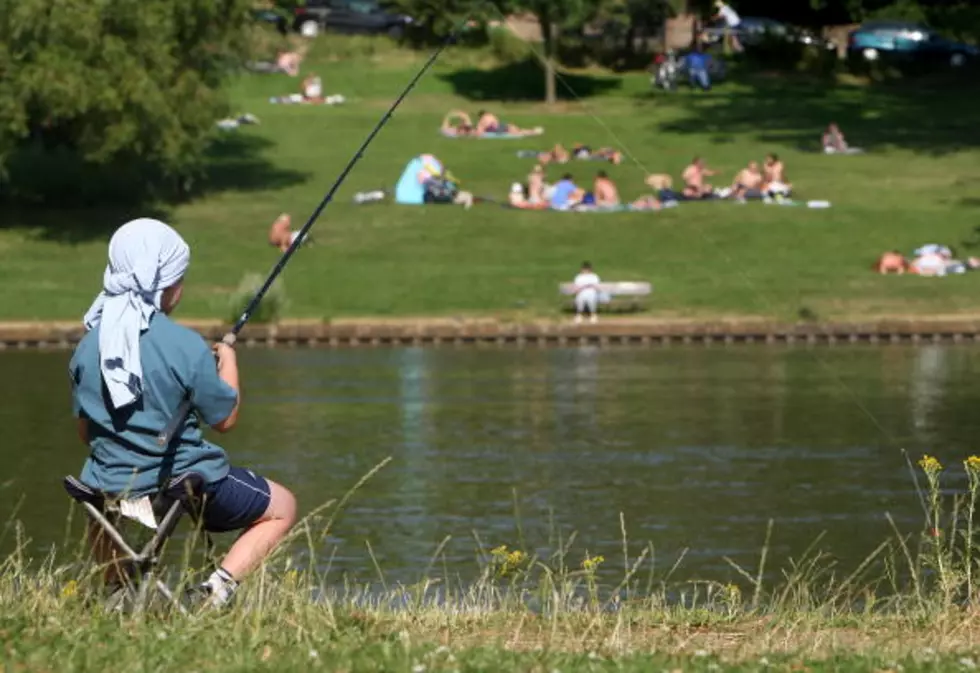 14th Annual "Kids Fishing Day" in Columbia Park
Now in it's 14th year, City of Kennewick "Kids Fishing day" will happen the first weekend in May!
On Saturday, May 7th fishing will be open for kids 5-14 years old. Each child will be limited to three fish. And will be given a Shakespeare rod & reel combo and a T-shirt.
The Kids Outside Organization has a limited number of scholarships available. Contact Marilyn at 392-2128.
Cost is $10 per child. Mail-in and walk-in registration deadline is May 2nd. Make checks payable to City of Kennewick and send to P.O Box 6108. Kennewick,  WA 99336 or stop by the Kennewick Parks & Recreation Offices at 210 W. 6th Kennewick. Register online until May 5th
Friday, May 6th will be for special needs kids and parents should contact Arc of Tri-Cities for registration information.
This is a fun event for the whole family! Be sure to bring your camera's!