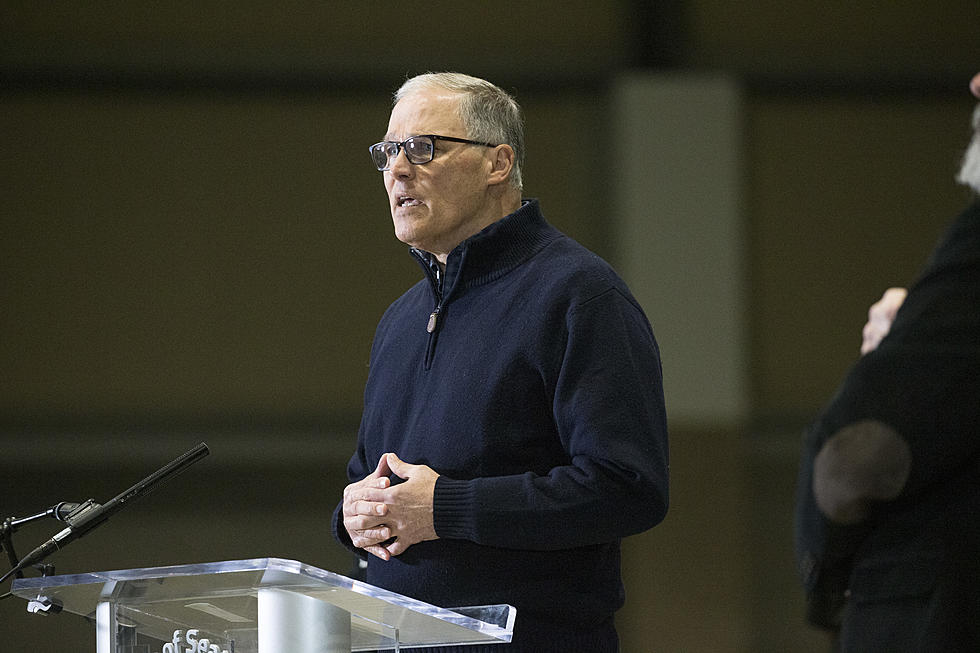 Gov. Inslee Extends Stay At Home Through May 4 — Hints at Longer
Getty Images
If you've been following the WA State Covid situation this might not come as a surprise because he's hinted as far back as last week this might happen.
Thursday, saying we cannot afford to slow the COVID-19 virus or stall it and have it "come rearing back on us," Gov. Inslee announced an extension of the Stay at Home directive thought May 4.
No new restrictions or changes were announced otherwise except schools will not re open soon. The original directive was slated to end April 6.  However Inslee said cases and deaths have doubled in our state, necessitating the extension, according to information provided by AM 770 KTTH in Seattle.
Although acknowledgement was made of progress and positive steps, little other confidence was given in the conference. Seattle King County Public Health Director  Jeff Duchin said earlier this week "...though we've made some great headway , our progress is insufficient."
inslee said Thursday "We are going to re-open our parks, we are going to re-open our restaurants, we are going to re-open our schools. tonight's announcement is a step towards those goals."
For more information on this click on the button below.
Enter your number to get our free mobile app