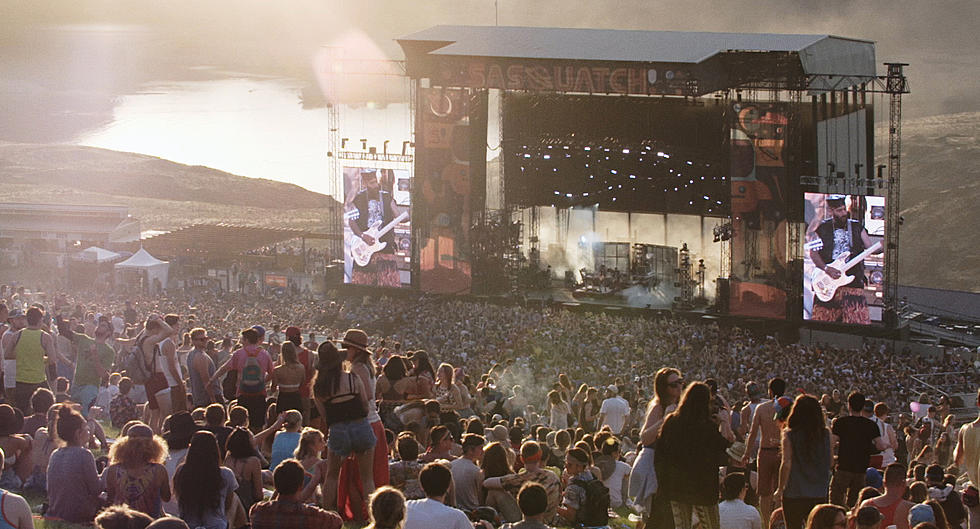 'Enormous: The Gorge Story' Movie Premieres For One Night ONLY!
Credit: Trafalgar Releasing, Michael Garcia
A new movie about Washington's famous Gorge Amphitheater is set to be released on July 21st. Trafalgar Releasing has announced 'Enormous: The Gorge Story' will premier at theatres nationwide, with additional screenings at select locations. The release date was chosen to celebrate movie theatres reopening and live music returning to "The Gorge."


'Enormous: The Gorge Story' follows how a family-owned winery with a plywood stage evolved into "The Gorge." Today, it's an internationally recognized concert venue.
The Gorge has attracted more than 7-million concert fans and some of the world's biggest names in the music industry. The Gorge sits on farmland 150 miles away from anything.
The film features music legends Steve Miller, Mike McCready (Pearl Jam), Jason Mraz, and Dave Matthews.
In addition, the film shows never-before-seen interviews with Dierks Bentley, Portugal. The Man, and Phantogram. You'll also see performance footage from Mumford & Sons, Bob Dylan, and Elvis Costello.
According to a press release:
Despite the long trek (and perhaps because of it), The Gorge has become "a pilgrimage for the artist and the audience," according to Jason Mraz, who first played the amphitheater's parking lot during one of Dave Matthews' epic three-day shows. The setting of The Gorge is unparalleled, and the community among its fans is undeniable. "There's no place like it in the world," said Dave Matthews.
The Gorge is a 27,500 seat outdoor concert venue that has hosted Bob Dylan, Tom Petty, Coldplay, The Grateful Dead, and thousands of others.
Due to the pandemic, The Gorge has been shut down since March 2020. The venue will re-open with the Watershed festival from July 30th through August 1st. Tim McGraw, Kelsey Ballerini, Dierks Bentley, Thomas Rhett, and others are scheduled to perform.
Tickets are now available for 'Enormous: The Gorge Story' here.
These Tiny Washington Towns Have Less Than 50 People
You'd be amazed at how many communities in Washington don't even have 50 people. You've probably driven by one or more of these little towns while on a trek across the state and wondered how many people lived there. These numbers are current as of the
2020 Census
.
ALSO: See Inside Garth Brooks and Trisha Yearwood's Malibu Beach House: