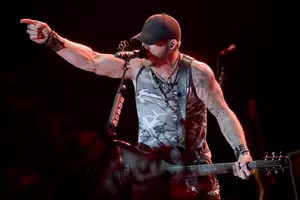 Brantley Gilbert Answers Your Questions and Answers on KORD's Facebook
Rick Diamond, Getty Images
Brantley Gilbert is one of our favorite artists and he's going to be on the KORD Facebook page today talking all things music and his career at 2:30 PM today.
It's easy to stream KORD on your app and catch the Q & A session on the KORD Facebook page.
Brantley Gilbert and his wife are expecting baby #2 and Gilbert will be talking about his love of Charlie Daniels.
Gilbert has released a new song called "Hard Days" and he'll be talking about new music and his new song.
You'll be able to catch the live stream and Q and A's starting at 2:30 PM today on the KORD Facebook page here
Enter your number to get our free mobile app
CHECK IT OUT: How To Unlock Your iPhone With Your Voice