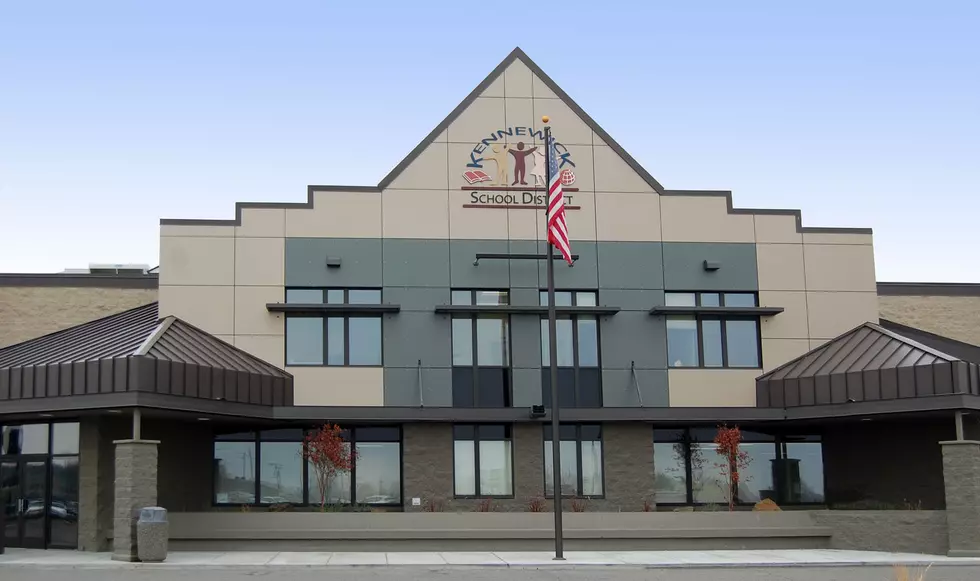 BFHD–KSD, Others Should Prepare for Hybrid In-Person School Soon
It's early, but KSD might be headed for hybrid learning Oct. 1 (KSD)
The Kennewick School District sent this email out to parents, students and media late Monday, reading in part:
Based on preliminary data, the health district recommends that, "all schools and school districts in Benton County, as well as North Franklin School District, plan for implementation of in-person hybrid learning models as early as Oct.1, 2020."
The Benton Franklin Health District has said that due to steadily declining cases, gradual lowering of hospitalizations and other factors, it appears Benton County, and the North Franklin School District (Connell, Othello) will have the 'numbers' needed to begin hybrid learning, perhaps as early as Oct. 1st.
Hybrid is a mix of in-class and remote learning, the KSD put out a couple of models in August that varied between 2 and 3 days in class, the rest at home. According to the information:
 "These dates reflect only the public health assessment of risk of COVID-19 associated with school reopening. Strict adherence to COVID-19 protocols, according to state and local guidance, including use of face coverings, will be necessary to ensure that students and staff are able to return safely. Phased re-entry of students during transition to in-person hybrid learning is recommended."
While it's early, it appears to be a welcome sign. KSD officials had said in July they would, in mid September, review the situations with BFHD officials, and more will be discussed during Wednesday night's school board meeting.
The reason Pasco and other parts of Franklin County were not included in this information release is because Pasco-Franklin County numbers are still significantly higher than Benton County.  According to BFHD, North Franklin Schools (Connell and Othello) would be possibly ready for hybrid because cases in those areas mirror those in Benton County. But in Pasco, still too high, according to BFHD.
For a link to watch the KSD School Board meeting Wednesday 9-16, click on the button below. Once you're on the KSD site, look on right side for ANNOUNCEMENTS and you will see the video link to the watch the board meeting.
Enter your number to get our free mobile app