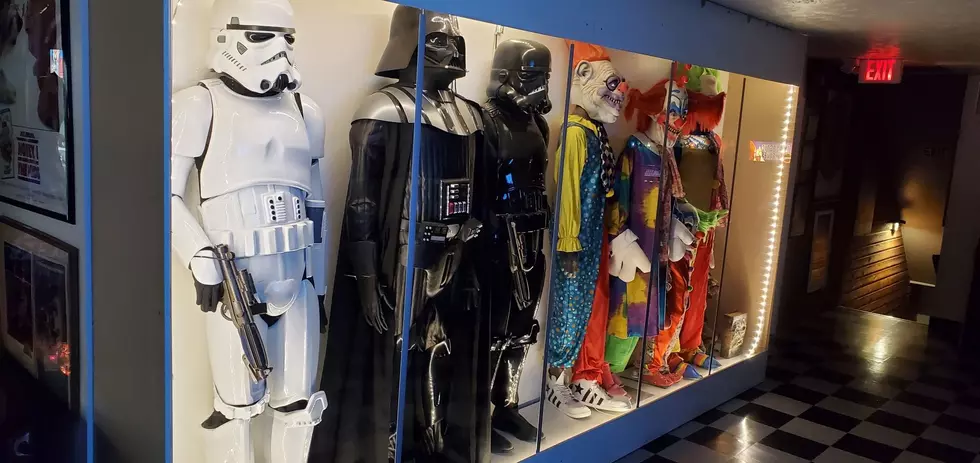 You Need to Know About Jedi Alliance – Spokane's Most Colorful Arcade
Photos by Dan Roberts
What is the coolest arcade in Spokane?
Jedi Alliance in Spokane, Washington is an arcade like no other.
Why is Jedi Alliance worth going to?
Filled with sci-fi movie memorabilia, toy collections, and over 135 video games and pinball machines, it really is a museum as well as gaming hall.
Is Jedi Alliance really a church?
Oh, that. Yes, Jedi Alliance serves as a "church of pop culture." Not sure which religious denomination that is, but for fans of sci-fi, fantasy and arcade games, it certainly feels like Heaven.
Where is Jedi Alliance located?
A galaxy far, far away. Or:
5908 E. Broadway Ave
Spokane, WA
99202
How much does it cost?
As of this writing, a $15.00 donation (it is a museum and a church, after all) lets you play all the games you want from open to close. Trust us, it's a better deal than pay-per-play, even if they charged .25 cents per game, like folks did in the 70s and 80s.
What are the hours of Jedi Alliance?
As of the writing of this article, Jedi Alliance is open Thursday through Sunday from 6pm to 10pm. Our best advice is to go early and stay until they kick you out, thus getting the most bang for your fifteen bucks!
Star Wars Arcade in Spokane
Spokane's Jedi Alliance arcade, filled with video games, pinball and pop-culture movie memorabilia,is nostalgia on steroids.
Star Wars: Galactic Starcruiser Photos
Here are official promotional images of Disney's Star Wars: Galactic Starcruiser, the immersive new Star Wars hotel designed like an interstellar cruise ship.
Every Star Wars Movie, Ranked From Worst to Best