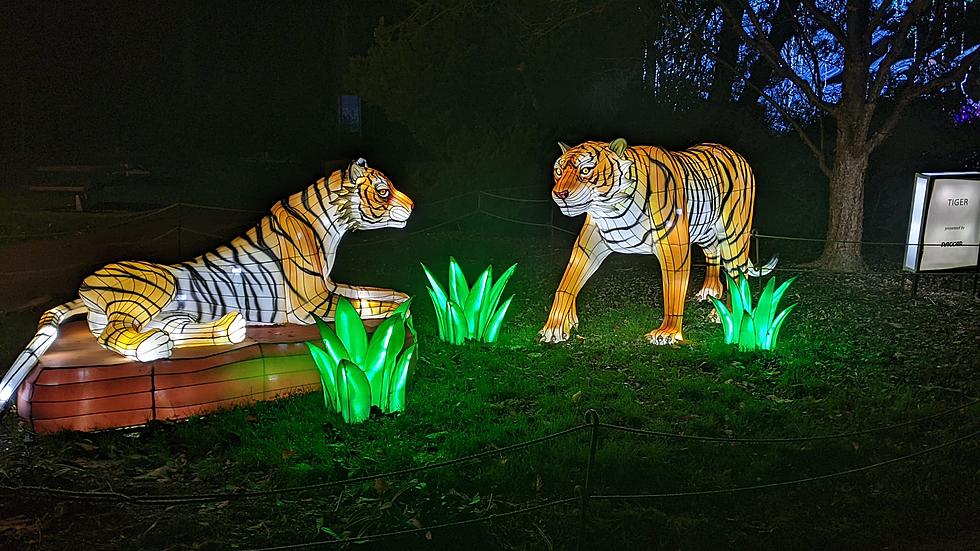 "Wildlanterns" Light Display is Worth the Drive from Tri-Cities
Photo: Gary Leckie
If you have a trip planned to the west side of the mountains between now and January 30th, then you'll definitely want to carve out some time and take in the "Wildlanterns" experience at the Woodland Park Zoo in Seattle.
"Wildlanterns" will take you on a trip through wild places from around the world featuring huge colorful animal and landscape lanterns. Hundreds, if not thousands of LED lights illuminate each exhibit throughout the zoo.
Other events happening within the zoo on a nightly basis include the Tianyu Art Performances a magical and mysterious live traditional Chinese art performance with folk dances, Kung Fu, and lion dances. Also, the "Wild Lights" event has returned this year featuring hundreds of thousands of lights through the Discovery Loop, perfect for a photo op with family and friends.
The exhibit is on now and will surely impress everyone in the family. Since the event is in King County, vaccine verification is required for all guests 12 and older. All ticket holders must show proof of full vaccination at the entry gate.
Check out a few more photos below to get a sneak peek of "Wildlanterns" at the Woodland Park Zoo in Seattle.
See Inside This Winter Cabin in the Blue Mountains
If you're looking for a spot to spend a few nights or more in a winter wonderland, then this huge cabin in the Blue Mountains just might be the place. It accommodates up 10 people with 9 beds (5 bedrooms) and 4.5 bathrooms. There's a lot to see in this part of Oregon - all seasons. Here's a peek inside.
These Magical Treehouses in Washington Are the Perfect Romantic Getaway
If you're looking to unplug and get away from it all, these beautiful treehouses near Seattle will do the trick. These are just a few of the treehouses you can book at
Treehouse Point