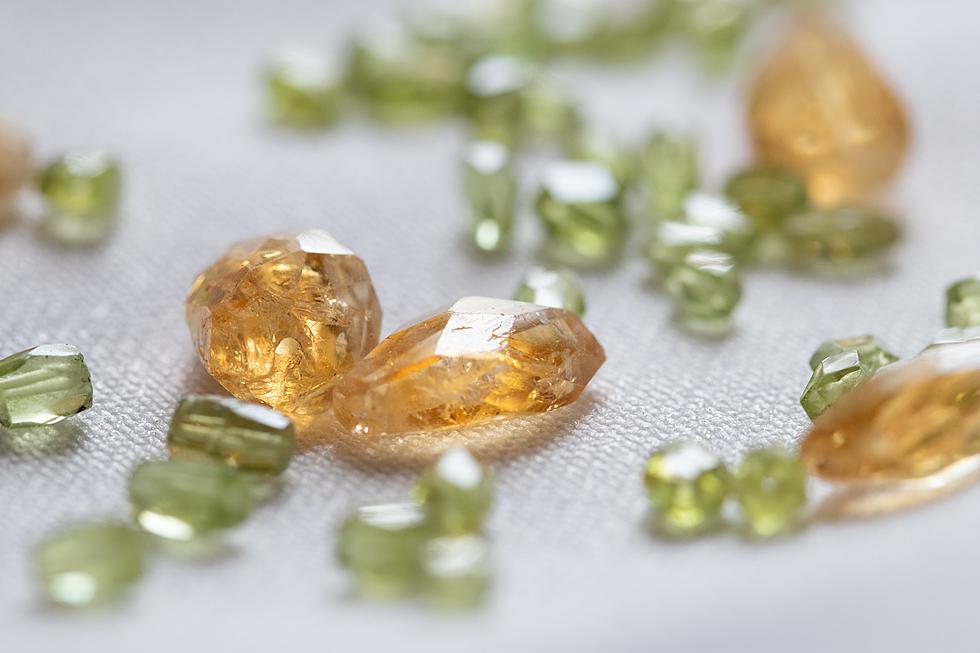 Washington Man Unearths 2.2 Carat Diamond in Arkansas Gem Park
Jene Yeo on Unsplash
Crater of Diamonds State Park in Murfreesboro, Arkansas is one of the only places in the world where John and Jane Q. Public can search for real diamonds in their original volcanic source. It is a one-of-a-kind experience that brings people from all over the world to search the 37.5-acre field, the eroded surface of an ancient volcanic crater, a diamond-bearing volcanic pipe, for a variety of rocks, minerals and gemstones.
Find it? Keep it. Love me some finders keepers.
You may bring your own mining equipment to search with (no battery-operated or motor-driven mining tools allowed), or rent tools from the park.
More than 33,100 diamonds have been found by park visitors since the Crater of Diamonds became an Arkansas state park in 1972.
Notable diamonds found at the Crater include the 40.23-carat Uncle Sam, the largest diamond ever unearthed in the U.S.; the 16.37-carat Amarillo Starlight; the 15.33-carat Star of Arkansas; the 8.52-carat Esperanza; and, not too long ago, a 2.2 carat sparkler unearthed by a Washington man.
During his third day of hunting in Arkansas' Crater of Diamonds State Park, 26-year old Christian Linden of Poulsbo, WA, found the biggest diamond unearthed since October of last year. He found his beauty in dirt from the West Drain of the park's diamond search area.
Oh, and the above bit about bringing your own gear in to hunt? Liden and a longtime friend built their own mining equipment for the search and tested it at a Montana sapphire mine along the way. This guy is on a mission, imagine how amazing his betrothed must be?
After leaving the Crater of Diamonds, Liden plans to mine for opals in Nevada before returning home to Paulsbo. He has gone to extraordinary lengths already, and he's not through, to make the story of the engagement ring his future spouse will sport one of a legendary fairy tale.
LOOK: The most famous actress born the same year as you
Many of the actresses in this story not only made a name for themselves through their collection of iconic performances, but also through the selfless, philanthropic nature with which many of them approached their stardom. In an age of flipping the script on societal norms, many of these actresses are using their voices and platforms to be advocates for those who are otherwise unheard.
10 Reasons NOT to move to the Tri-Cities
We've compiled a list of 10 reasons NOT to move to the Tri-Cities *wink *wink
Check Out the Best-Selling Album From the Year You Graduated High School
Do you remember the top album from the year you graduated high school?
Stacker
analyzed
Billboard
data to determine just that, looking at the best-selling album from every year going all the way back to 1956. Sales data is included only from 1992 onward when Nielsen's SoundScan began gathering computerized figures.
Going in chronological order from 1956 to 2020, we present the best-selling album from the year you graduated high school.