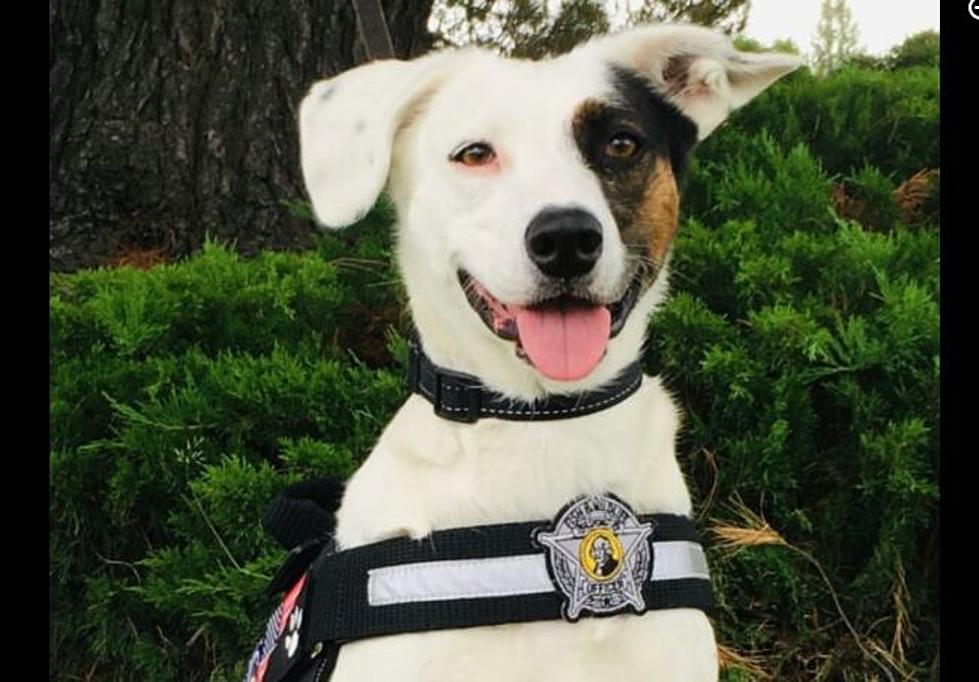 Washington Super Dog Puddles "Sniffer" Performs An Unusual Job
credit: washington game and wildlife
Puddles is a rare kind of dog. Her super nose is very unique and she sniffs out a very unusual item for the state of Washington that keeps us safe.
You've got drug-sniffing dogs and you've got security dogs but Puddles job is very different than those jobs and Puddles is a super-star at what she does.
Puddles The Dog Has A Super Sniffer!
You've seen the signs as you enter Washington State, no evasive species allowed and generally, it involves boats and you don't think much about it but Puddles does, and that when she goes to work!
Puddles Is Law Enforcement's Secret Weapon
To show you how amazing Puddles is, here are details from a recent case that she busted wide open in a posting from the Washington State Game and Wildlife:
Puddles the mussel-sniffing dog does it again! Today she found aquatic invasive mussels on a boat traveling through Washington towards British Columbia. She even smelled them through the plastic it was wrapped in
During the recreational boating season, WDFW coordinates with other states to find boats carrying aquatic invasive species as they move through the northwest. With other states' boat check stations closed for the year, WDFW's open Inspection Stations and Puddles the mussel-sniffing dog are the last line of defense against invasive mussels getting into our state's lakes and rivers.
Three Zebra mussel contaminated boats have been found by Puddles since other state's stations closed! This is the 38th boat this year found with invasive mussels.
Aquatic invasive species can negatively impact water quality, clog power and irrigation systems, and ruin boat engines and other equipment.
According to the state, boat checks literally take a few minutes and only look at a boat's exterior.
Puddles Has A Great Track Record Of Capturing The Mussells
The state advises that you can get more information on aquatic invasive species in Washington is at https://wdfw.wa.gov/species-habitats/invasive.
Puddles is a special pooch doing a pretty amazing job. She keeps popping up on my newsfeed and her face and satisfaction of doing her job is pretty awesome. I can't get enough of her happy face.
RANKED: Here Are the 63 Smartest Dog Breeds
Does your loyal pup's breed make the list? Read on to see if you'll be bragging to the neighbors about your dog's intellectual prowess the next time you take your fur baby out for a walk. Don't worry: Even if your dog's breed doesn't land on the list, that doesn't mean he's not a good boy--some traits simply can't be measured.
LOOK: The least obedient dog breeds