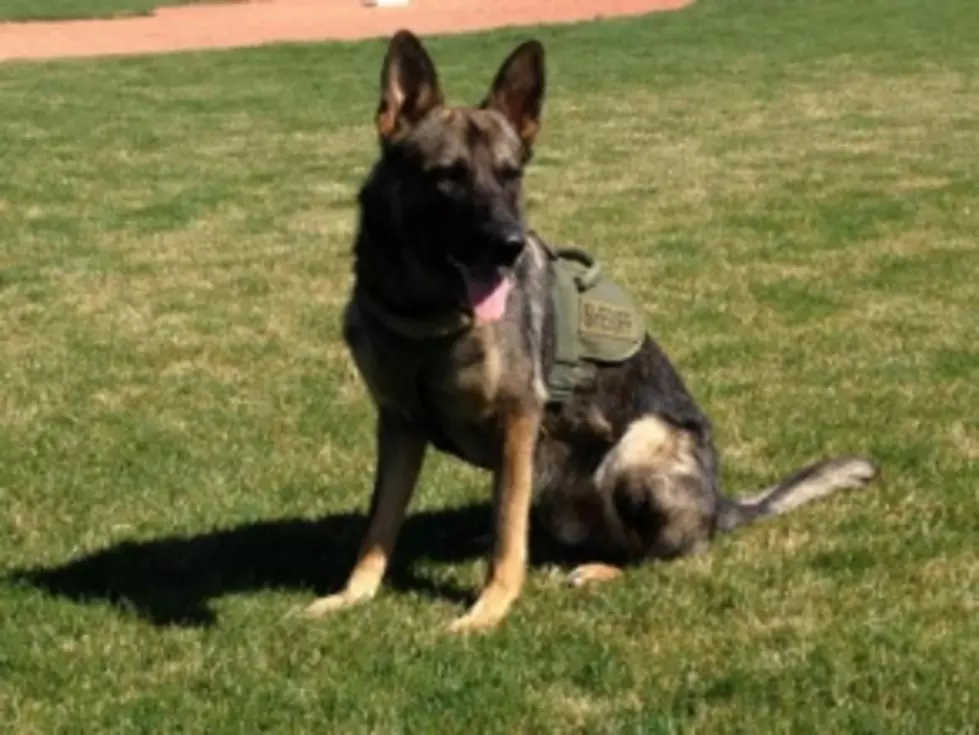 Walla Walla County Sheriff's K-9 Takes Final Ride After Unexpected Passing [VIDEO]
Long-time Sheriff's dog passes unexpectedly (Walla Walla County Sheriff's Office)
If you don't think K-9's mean a lot to law enforcement officers, then watch this video.
Released Wednesday by the Walla Walla County Sheriff's office, a caravan of vehicles from the Sheriff's office, Walla Walla Police, Columbia County Sheriff, College Place Police and Washington State Patrol escorted K-9 Gudy home one more time.
Officials say he'd been at the WSU Veterinary facility for a check up, but an unrelated and unexpected serious complication was discovered at that time. Unfortunately, Gudy did not make it, and he passed away.
The Walla Walla County Sheriff's released this video, showing Gudy's honor guard, and his flag-draped carrier being taken into the department, while the mix of officers stand and salute.  Gudy was born in 1999 in Slovakia, he was trained in the Czech Republic, and after being imported to the U.S., joined the WWCSO in 2012.
He was a popular and hard working dog who was credited with assisting in dozens of arrests, drug busts and other activities.