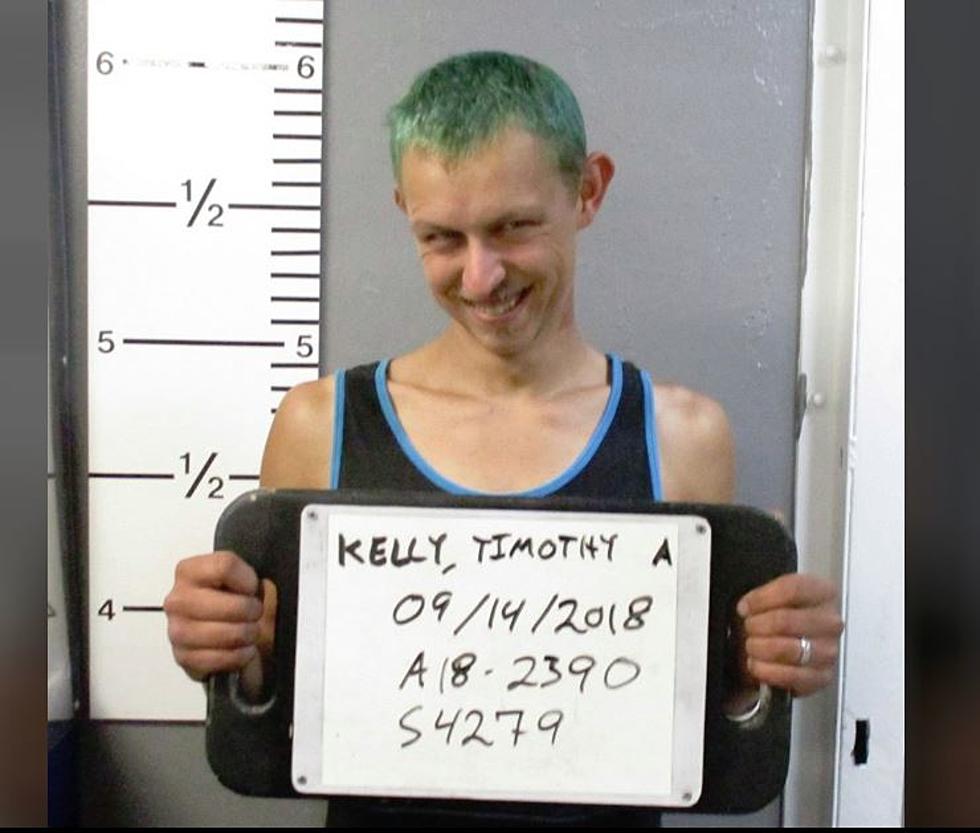 US Marshall's Capture Hermiston Arson Suspect Check Out Epic Mug Shot
Stacy Lee
Green hair just don't care...US Marshall's captured this man Timothy Allan Kelly, 27 on suspicion of arson in Hermiston.
Here is the original post for the fugitive and the follow up from the Hermiston Police department.
We're trying to find Timothy Allan Kelly, who has three separate warrants for his arrest. Kelly is 27 years old. He stands approximately 6 feet tall and weighs around 150 pounds. He has naturally blonde hair that may be dyed green, as shown in the attached photos. He's known to frequent various locations throughout Umatilla and Morrow counties.
One of Kelly's warrants relates to an incident in August of 2018, where detectives suspect he tried setting fire to an occupied home using a improvised incendiary device. This is still an open investigation so no additional information can be released at this time. If you have information about this case, please call Lieutenant Randy Studebaker at 541-667-5095. Kelly's other warrants are for failing to appear in court on unrelated matters.
**************** UPDATE *****************
Mr. Kelly has been located and arrested by members of the US Marshal's Fugitive Task Force. He is currently lodged in the Tillamook County Jail awaiting transport to Umatilla County.