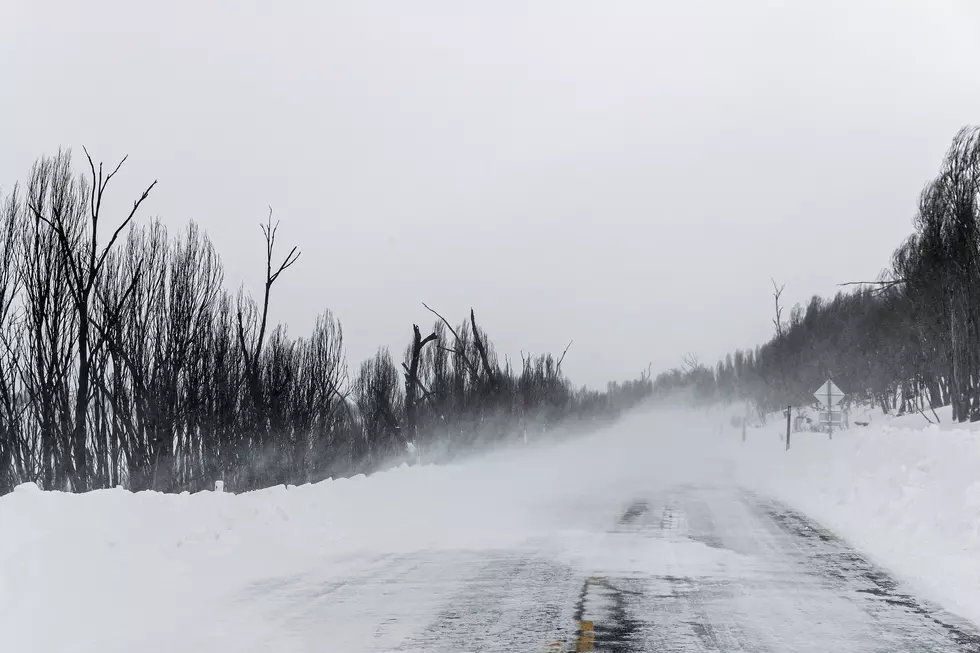 Tri-Cities – Gusty Winds, Frigid Temps and Blowing Snow Starts Thursday Night
Getty Images
Old Man Winter isn't done yet. Last week we were all enjoying temperatures in the upper 50s and low 60s, and you were probably thinking – could winter really be over? Are we really going to get out of it unscathed? Well, the winter weather nightmare starts Thursday with frigid temperatures, wind and blowing snow.
Here's the skinny for the next five days: Thursday will start out cloudy with wind a 20% chance of snow and highs in the low 20s. The snow probability increases to 50% Thursday night with gusty winds up to 25 mph and blowing snow – up to an inch possible. Friday will remain frigid with highs in the 20s and a 20% chance of snow and not as windy. Snow will increase to 40% Friday night and into Saturday with 1 to 2 inches more snow. Valentine's Day and Sunday night will be cloudy and continued cold with snow likely, up to an inch.  Things begin to warm up on Monday (Washington's birthday – holiday) with rain, rain mixed with snow, or sleet and highs around 41.  Tuesday it will be mostly sunny with highs in the mid-40s, and as the week progresses, we should be back into the low 50s by Saturday, February 20th.
If you plan to drive over the mountain passes between Thursday and Sunday, you might want to change your plans or take your chances booking a flight. The mountain passes are expecting to be hit hard with 12 – 24 inches between Thursday and Saturday. Travel could be very difficult or impossible, and even if you make it over the pass, the Seattle area is expecting heavy snow and frigid temperatures making travel around the Puget Sound very difficult – the city almost always shuts down at the first sign of a flake.
Maybe it's best to stay home, make some snacks, and binge watch your favorite series.
KEEP READING: Get answers to 51 of the most frequently asked weather questions...