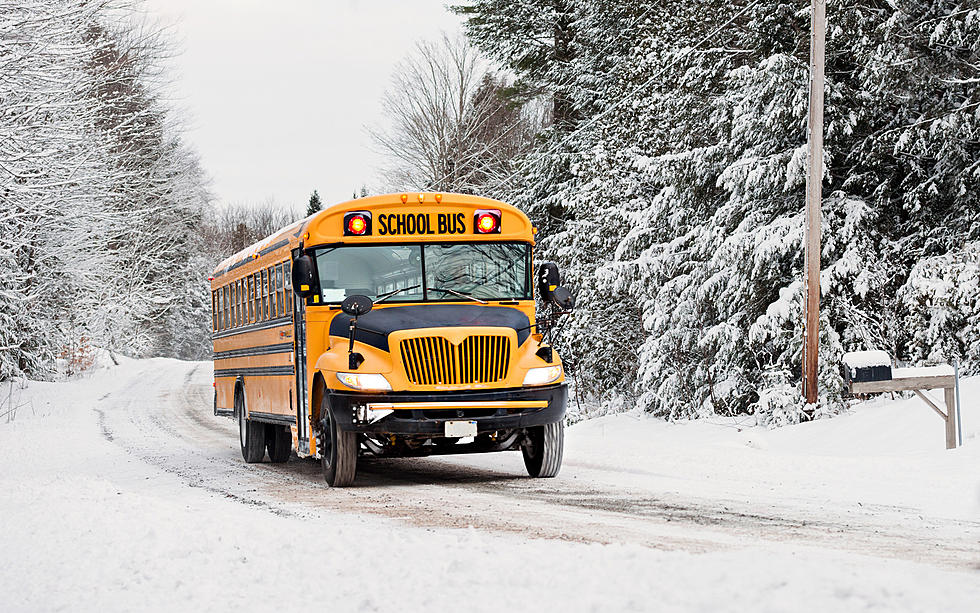 Tri-Cities and Yakima School Delays/Closures for January 5th
SHSPhotography
Icy roadways are on tap for the third day back from Christmas break for local schools and we've got several delays and closures already this morning.
Here are the complete listings and delays so far that we've tallied for you.
We'll keep you updated through the morning as we get more details on what schools are delayed or closed. Please drive carefully this morning and give yourself plenty of time when traveling.
Closed Schools In The Yakima and Columbia Basin Regions:
Helix School District: CLOSED
Pasco Sch. Dist.: Closed UPDATE
Prescott Sch. Dist.: Closed. After another review of road conditions, we have decided to close for the day. UPDATE
Touchet Sch. Dist.: Closed UPDATE
North Franklin Sch. Dist.: Closed UPDATE
Kingspoint Christian School: Closed. No morning extended day program
Columbia Sch. Dist.: Closed. Due to icy road conditions, we will be closed today (Jan 5th). UPDATE
Finley Sch. Dist.: Closed
Kahlotus School Dist.: Closed, No AM preschool UPDATE
Schools That Are Delayed In The Yakima and Columbia Basin Region:
Kennewick School District: 2 HOUR DELAY
Waitsburg School District: 2 Hours Late, No AM preschool
St. Joseph's School Kennewick: 2 Hours Late. AM Preschool is at 10 AM, PM Preschool is at 1:15 PM.
Kiona-Benton City Sch. Dist.: 2 Hours Late. No breakfast, No AM Tri-Tech, No early CRT, normal 2:40 release today.
Dixie Sch. Dist.: 2 Hours Late. No Lewis peak route. No breakfast will be served.
Richland Sch. Dist.: 2 Hours Late, No AM preschool. Breakfast canceled. UPDATE
Wapato Sch. Dist.: Open and On-Time. AM/PM Buses on Snow Routes
Yakima Sch. Dist.: AM/PM Buses on snow routes. Bus routes 2, 8, 19, and 26 are on snow routes. All other bus routes are normal.
Christ the King Parish/School: 2 Hours Late. Preschool- 8th grade - 2 hr. delay today
Benton Franklin Head Start: All Head Start morning part-day classes canceled, duration/full day on a 2-hour delay. Early Head Start visits before 10:00 am canceled.
East Valley Sch. Dist.: AM/PM Buses on snow routes
Mt Adams Sch. Dist.: 2 Hours Late. Route 1 will be on a snow route, also on 2 hour delay.
HANFORD: Work Delay due to Adverse Weather (Non-Staggered Delay)
Due to adverse weather conditions, non-essential Hanford employees North of the Wye Barricade and South of the Wye Barricade, including Richland should adhere to the following schedule. Employees who are teleworking or are able to telework should continue to do so.
Employees are not to report to work earlier than the designated time outlined below so road crews can safely complete their tasks.
Day shift:  are directed to report to work at  9:00 a.m.
Swing and graveyard shifts:  REGULAR SCHEDULE for tonight.
The Rattlesnake Barricade will be open until 10:30 a.m.
PNNL: Due to hazardous weather conditions, all nonessential Pacific Northwest National Laboratory staff located in Richland and on the Hanford Site will report to work at 10:00 AM. Only essential staff are to report to work at their usual time.
ODOT: East. Ore.: Most state routes are currently open in eastern Oregon, however, OR334 west of Athena in Umatilla County will remain closed for the next few days. Crews are working to remove the six-foot-tall drifts with a snowblower and other equipment, but it's a slow process. Some progress was made today and crews will continue over the next few days.
Sections of several other routes, including I-84 have fresh or packed snow. Expect winter conditions throughout eastern Oregon and be prepared for long delays in the event of a closure, which could happen at any time. Continue to monitor weather reports and check TripCheck.com before heading out. Or, call 511 / 800-977-6368. Outside Oregon call 503-588-2941.
Stay home, don't take chances, and stay safe.
 We'll keep the list updated as the morning progresses and we get more updates.
KEEP READING: Get answers to 51 of the most frequently asked weather questions...
TIPS: Here's how you can prepare for power outages