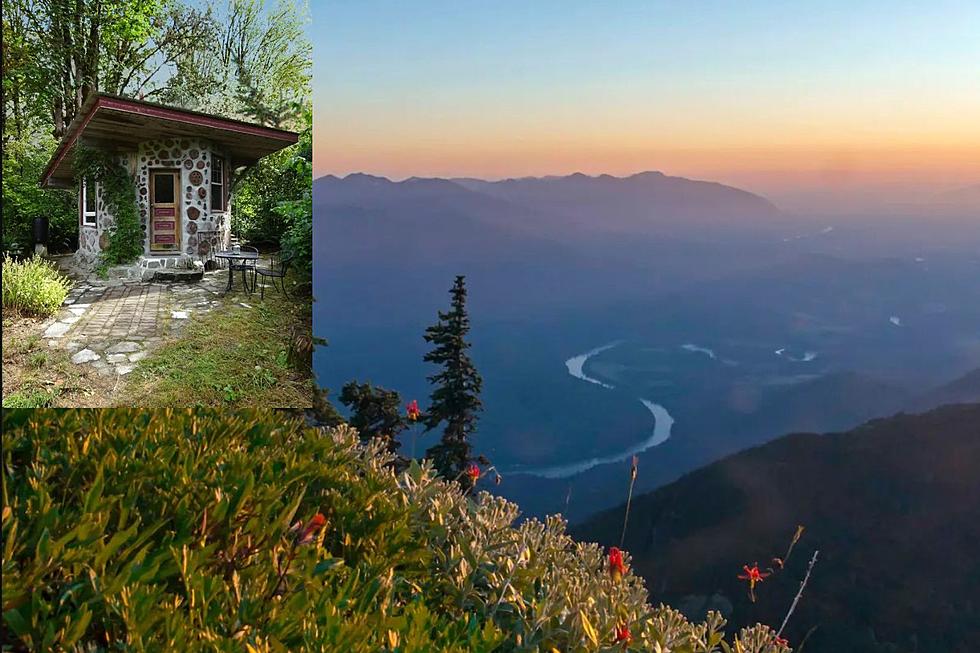 This Tiny Off-Grid Washington Mountain Home is a Picture-Perfect Escape
Photo: Airbnb
Located on a 46-acre agroforestry farm in Rockport, Washington in the heart of the Cascade Mountains, this tiny off-the-grid vacation cordwood home is waiting for you and a guest to escape from the hustle and bustle of city life and the internet.
What is a Cordwood home?
A cordwood home is built with walls using short wood logs piled crosswise and surrounded by mortar. Cordwood structures are known for being stout and lasting for many, many years.
If you're looking for a shower and a hot bath twice a day, this tiny vacation home probably isn't the place for you. However, if you're looking to unplug and relax in a natural setting (there will be bugs and dirt), this is definitely a place to consider. The cabin has a double bed, a firebox, a gas stove, LED lights, and a nearby hand-pump well and outhouse. There is no continuous running water or electricity.
In the warmer months, you can take a dip in the swimming creek to cool off or clean up after a long hike on one of the many trails in the area. The farm has a number of tiny cabins so you won't be completely alone but you will have plenty of privacy.
As far as amenities, you'll find the basics – cookware, silverware, teas and coffee, and toiletries.  The nearest town, Concrete, has a grocery store but you'll want to pack some dry goods and beverages for your stay.
Take a tour for yourself and learn more about the property here.
See Inside Restored 1909 Train Car Vacation Rental
The train car, number 306, was part of the Washington Idaho and Montana Railway for about 46 years from 1909 to 1955. It carried passengers, mail, and other items during its service. The owners spent almost the entire year of 2020 moving it to the location and restoring it. Scroll down and take a peek inside and then go watch a video of the restoration process, learn more about its history, and book a night stay
here
.
Tour Amazing Benton City Glasshouse Airbnb in the Heart of Eastern Washington Wine Country
The home was designed by architect, Tom Kundig of Seattle whose style is all about unobstructed views and lots of glass. Just about every room has a view of vineyards, fruit farms, Red Mountain, and Horse Heaven Hills – plus, it comes with 22 acres of privacy – so it will really feel like you're in another world.