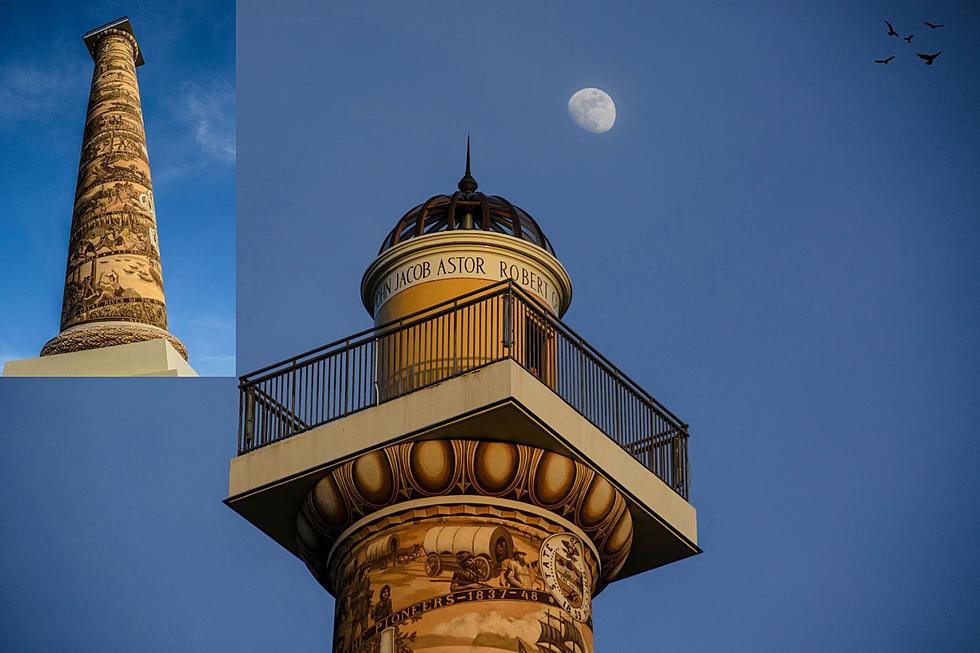 The Oregon Coast Experience You Must Not Miss [PICTURES]
Canva-Getty
If you're planning a trip to the Oregon Coast, let's say to Seaside or Cannon Beach, then you'll definitely want to carve out some time to drive a little further north and visit the Astoria Column.
What is the Astoria Column?
The Astoria Column stands 125 feet tall and has a spiral staircase with 164 steps that take you to an observation deck. The column is part of a massive park that commemorates Astoria's role and history in the Pacific Northwest. It was built in 1926 by the Great Northern Railway Company at a cost of just under $30,000 dollars. Today, it would cost about $500,000.
The incredible exterior mural depicts some of Oregon's famous history and explorers including Lewis & Clark and Captain Gray's discovery of the Columbia River.
The hike up can take some time and might put you out of breath along the way but the view from the top is worth it.
If you're afraid of heights be prepared for a dizzying experience – some visitors report feeling a swaying sensation of the column. It's completely safe of course.
Park hours vary throughout the year and there is a $5 fee per vehicle. Get all the information at the Astoria Column website and watch the incredible drone footage from JRM Vlogs YouTube below.
Stunning Oregon Coast Glass Home With Grass Roof Took 5 Years to Build
This amazing nearly all-glass home with grass growing on the roof took 5 years to build at a cost of over $6 million dollars. It has 2 bedrooms and 3 bathrooms with a gourmet kitchen and so much more. Imagine spending summer days gazing at the might Pacific Ocean or taking in a coastal storm during the winter months.