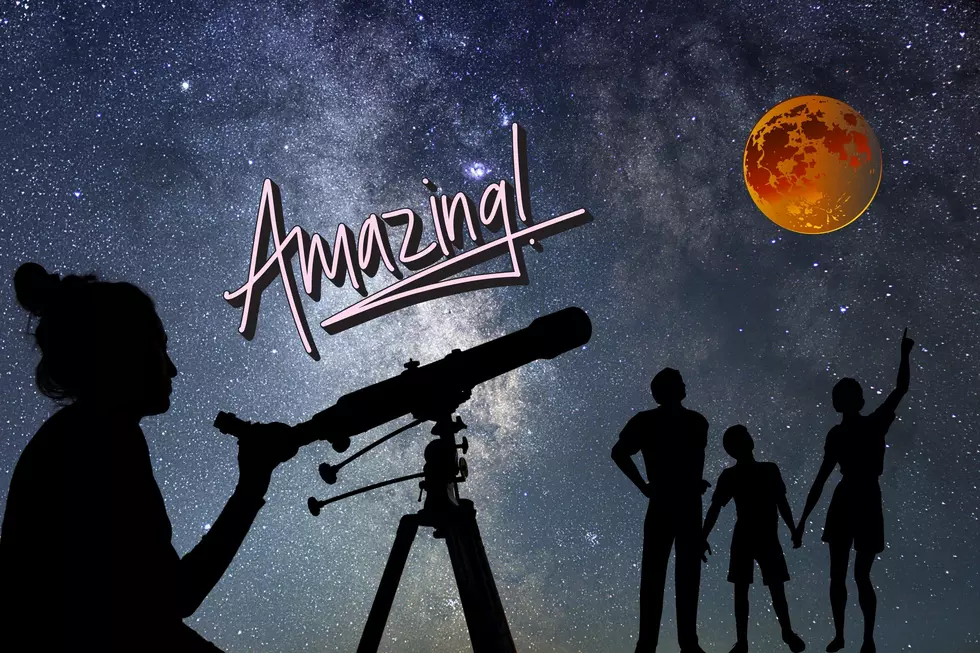 Super Flower Blood Moon on Sunday Will Be A Spectacular, Stunning, Surprising Sight!
Canva
A full moon will be shown this weekend. And, NOT just a full moon.
Sunday's Super Flower Blood Moon will be seen thanks to a total lunar eclipse.
What is a blood moon?
It's a rarity. A blood moon occurs when Earth is positioned directly between the sun and the moon. The last lunar eclipse was on May 26th of last year. If the weather is clear, millions of us will be able to watch the total lunar eclipse on May 15th and 16th.
What can skywatchers expect?
The moon should have a reddish glow due to sunlight filtering through the atmosphere onto the surface of the moon. we could also see orange, yellow, and even brown shades. This month's full moon is also a supermoon, appearing larger and brighter because it's at the closest point to Earth. The closest point is called the "perigee."
When to watch
The eclipse will happen earlier and will wrap up before midnight. The moon is set to rise at 7:41 pm. The eclipse should begin around 6:22 pm. The moon will have a hazy shadow. When the moon is fully eclipsed at about 8:29 pm, will be the peak. It will continue till 9:54 pm when the moon moves out of the umbra, the darkest shadow.
Here's the BEST Tip for watching
Binoculars or a telescope will enhance your viewing experience. If you don't have a great view, NASA is set to live stream the event. NASA will also answer viewers' questions about the spectacular sight.
Learn more from The Cosmos News.

Top 10-Tri-Cities Campgrounds
10 Best Campgrounds in the Tri-Cities
Here Is How To Blur Your Home On Google Street View
LOOK: The most popular biblical baby names
LOOK: The top holiday toys from the year you were born
With the holiday spirit in the air, it's the perfect time to dive into the history of iconic holiday gifts. Using national toy archives and data curated by
The Strong
from 1920 to today,
Stacker
searched for products that caught hold of the public zeitgeist through novelty, innovation, kitsch, quirk, or simply great timing, and then rocketed to success.