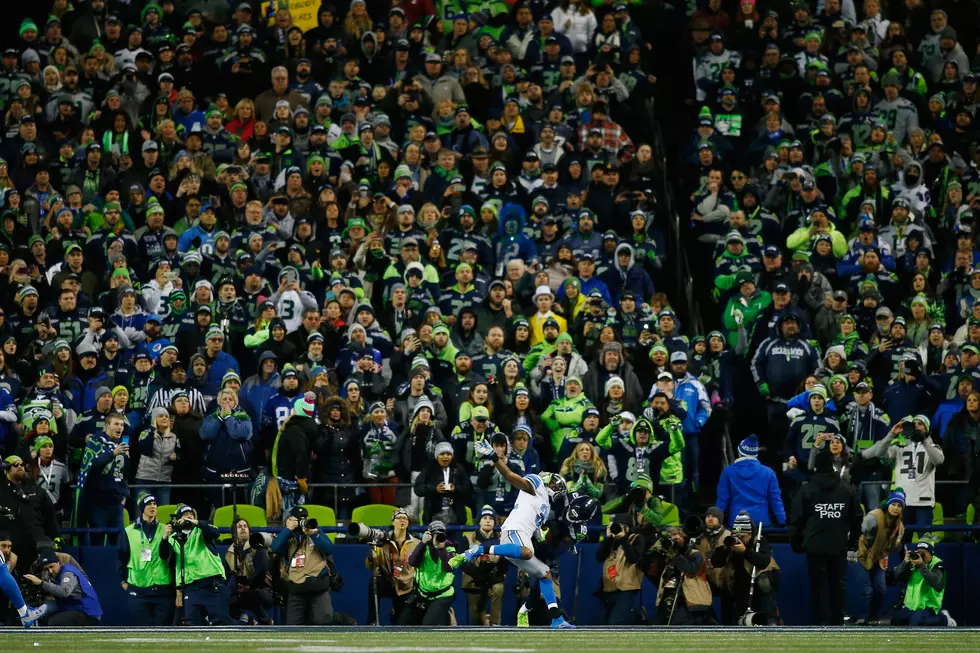 Seattle Seahawks 2020: The 12th Man is Now the 6th Man?
Getty Images
For the 2020 NFL season, there is a distinct possibility CenturyLink Field in Seattle will only be about half-full, if there are any fans permitted to watch games live at all, so the Seattle Seahawks are coming up with Plans A, B, C...however many it takes to troubleshoot scenarios and get ahead of things that they can control.
To maintain proper social distancing, and remain in compliance with the four-phase Washington's Safe Start reopening plan for King County, will the Seahawks put fans in every other seat? Will they leave entire rows empty? Will one section of the stadium be completely bare? Maybe the most important question, how in the world do you determine who gets to go and who doesn't?
The SoDo district stadium holds 68,740 people. Not having that throng at full throttle, frankly, sucks. One contingency plan has just 20,000 fans attending per game for the entire year, again, IF AT ALL.
Only one Seahawks home game since 2003 has not been sold out, and that is a huge home field advantage. The Seahawks winning percentage in their own crib has been near the very top of the NFL for a very long time, and not having that raucous crowd to feed off of will definitely be an adjustment the Seahawks will just have to deal with on the fly.
A worst case outcome I read about on Forbes magazine's website that said the NFL could collectively lose $5.5 billion spread out over ticket sales, concessions, sponsors, parking and team store merchandise sales. That amount is a whopping 38% of the league's total revenue.