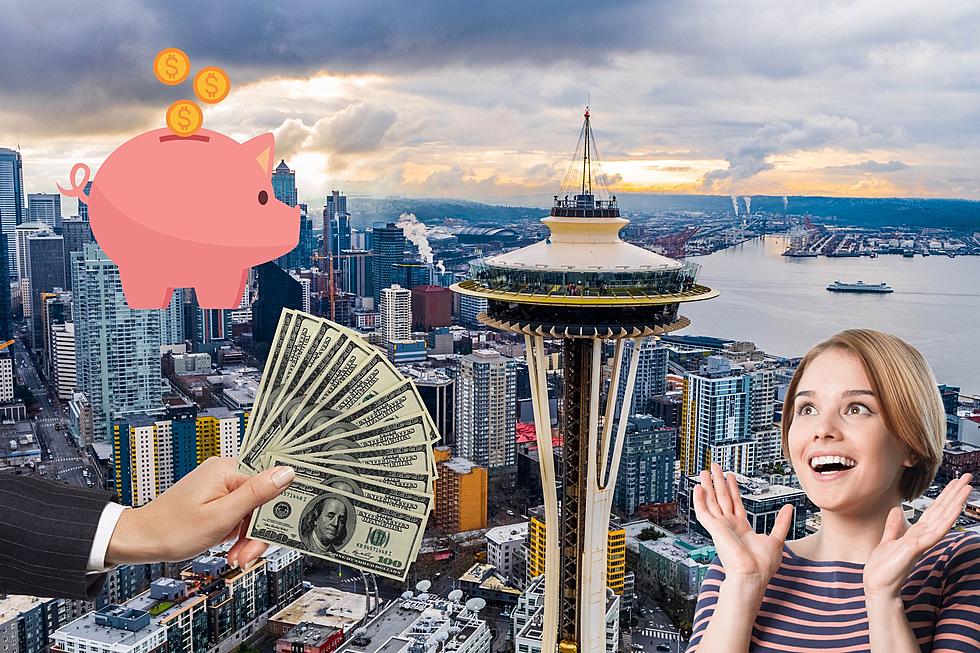 See How You Can Do Seattle on 20 Dollars a Day
canva.com
Is it possible to do Seattle on $20 a day? We'll show you how you can enjoy an entire Seattle day for 20 dollars.

Is It Possible To Tour Seattle On 20 Dollars A Day?
20 dollars doesn't go far in Tri-Cities so 20 dollars in Seattle seems like an impossibility.
Lived in Seattle in the late 90s and it's one of my favorite places to live but even 20 dollars a day to have fun in Seattle 20 years ago still didn't get you very far.
My wife at the time was wise with a young toddler that she bought up season passes for the Woodland Park Zoo, Seattle Center, and Point Defiance in Tacoma.
Monica Church's Youtube Video Shows You How To Seattle On 20 Dollars
It was a smart move for a toddler because we could take him every weekend and he'd feel like he was seeing those attractions for the very first time.
Season passes even in the 90s cost more than 20 dollars a day so 20 dollars a day in 2022 doesn't seem like it'll work but it is possible.
I discovered a Youtuber who managed to get 20 dollars a day done in Seattle. Her video walks you through how she managed to get a full day of Seattle tourism in on only 20 bucks
Monica Church managed to hit up these places in her video:
Pike Place Market, Three Girls Bakery, Seattle Light Rail System, Capitol Hill, Cal Anderson Park,  Dick's Burgers,  OFO Bikes (and Lime Bikes), and EL Borracho
Monica makes it look easy on 20 bucks to tour Seattle and if you do head to Seattle, I'm sure if you plan out your day, you could find some great deals, as well as Monica, did, it just takes a little planning to get it done.
Tri-Cities, Washington Restaurants Serving Delicious Breakfast
You know what they say, breakfast is the most important meal of the day. Whether it's eggs, oatmeal, or cereal, it's always best when you can start your day with a balanced meal. Maybe a fluffy omelet, or pancakes, breakfast is most enjoyed with others. But where can you go to get a great breakfast in Tri-Cities, Washington? Let us show you!
Top 10 Restaurants In Tri-Cities With A View Of The Columbia River
If you are looking for a romantic getaway, try one of these Tri-Cities restaurants that has a perfect inviting view of the Columbia River.