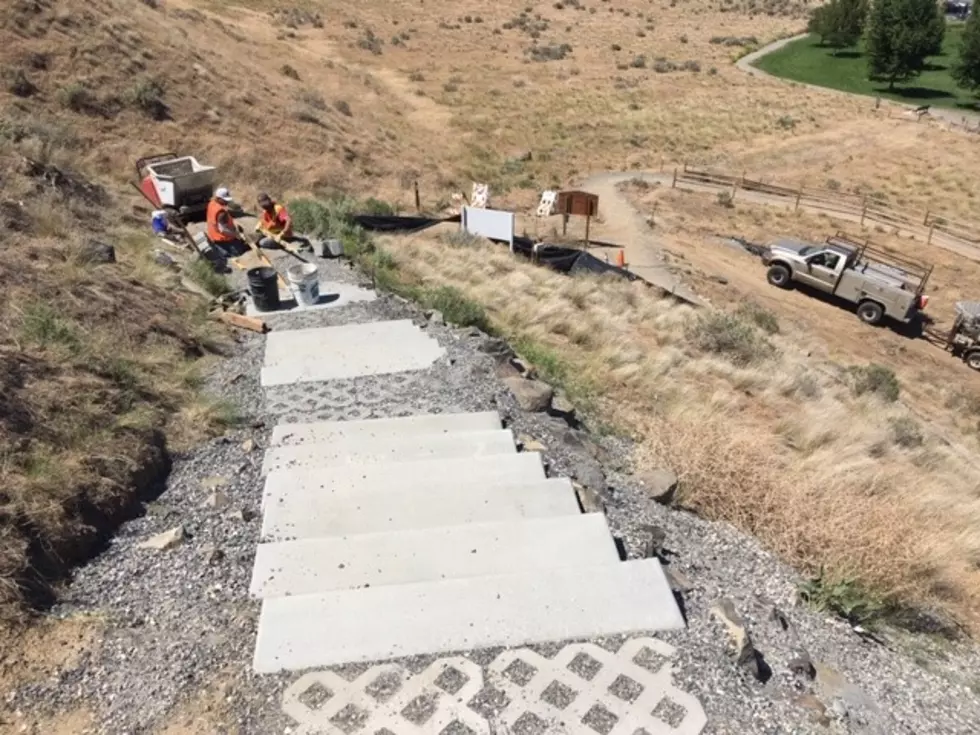 Richland Parks & Rec Finishing Up Badger Mountain Stair Project
If you love to hike Badger Mountain, good news! The redesigned stair project is nearly complete.
The City of Richland hired a group of experts to redesign the lower portion of the trail to make safer and more assessable to more people. The project has been slightly delayed just like everything else these days due to the COVID-19 situation. The projects recently gained steam when the Governor allowed construction to resume in the State.
The new stairs will make the lower portion of the trail less steep making it a bit easier. I personally have claimed Badger only a handful of times because my calves felt like they were going to fall off...Now I may start hiking Badger on a regular basis!
Expect crews to be wrapped up with the project in the next week or so. The City asks for hikers to continue to respect the construction zone and stay safe.
Click the button below and discover 50 + hikes around the Tri-Cities area
READ MORE: 10 free apps to help you get fit in our new normal