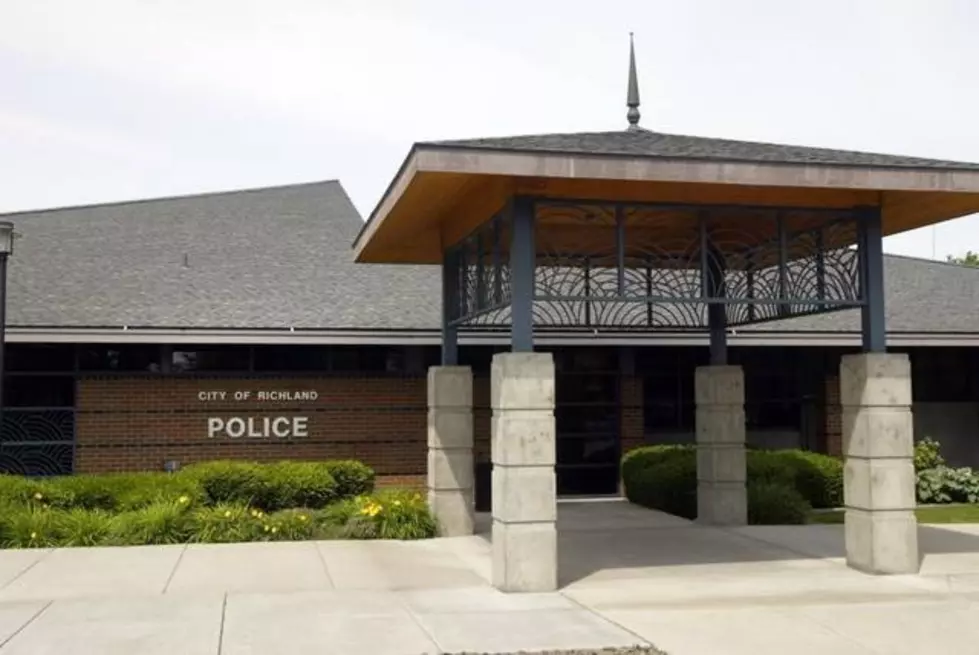 Richland Man Busted 24 Hours Apart for Bizarre Crimes
Richland police department
A 42-year-old Richland man was back  in the Benton County jail after he was arrested for a bizarre crime, less than 24 hours before being arrested a first time.
Monday, Richland police responded to a report of a man who drove his car onto a lawn in town, damaging the grass. Then he allegedly stole a security camera. Then that afternoon around 2PM he was pulled over and arrested for DUI by Richland Police.
As he was in jail being processed, police learned the lawn victim had called to report their stolen camera. On a hunch, police checked the footage prior to the camera being taken, and the suspect matched Daniel Hatfield.
He was booked and released the next morning, pending a court date for those crimes, then less than 24-hours later Richland police had him back in custody.
Around 5pm Tuesday, drivers had reported a naked man walking along the bike path that runs alongside Highway 240. When police arrived, yup, it was Hatfield. He was arrested for indecent exposure.
He has since been released from jail, pending court appearances.