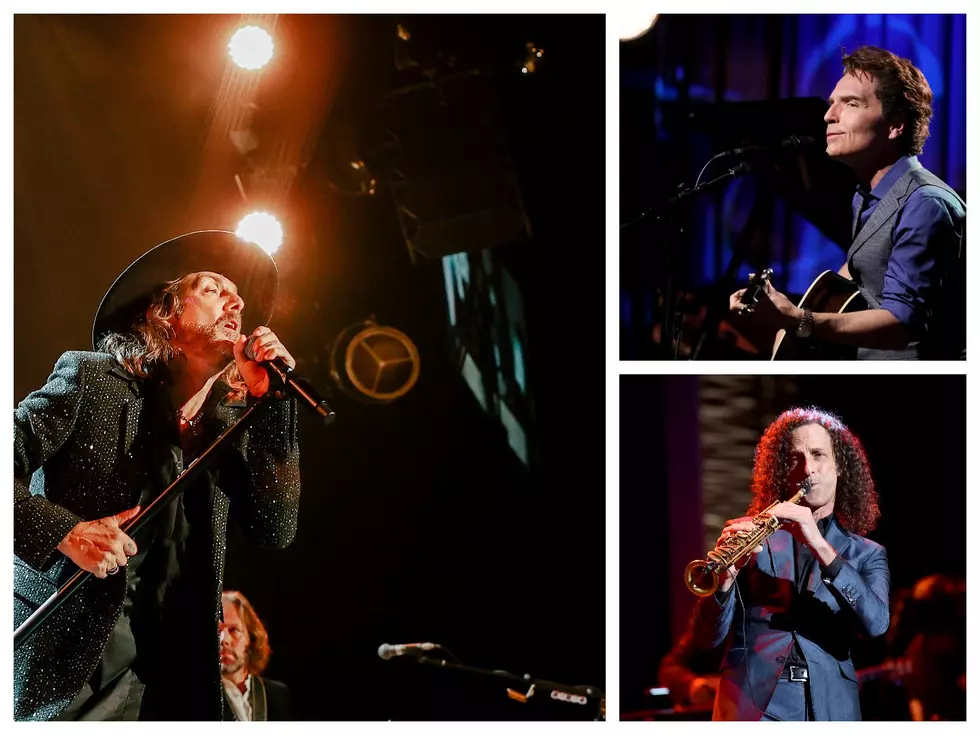 Remember When Richland Washington's Greek Amphitheater Had These 7 Huge Concerts?
getty/pixlr
A Long Forgotten Amphitheater In Richland Once Had Amazing Concerts
I didn't realize that many years ago in Richland Washington along George Washington Way that there was once an amazing concert venue along the Columbia River.

Speculation Of The Demise Of The Concert Venue Was Noise
I saw a discussion on one of the Tri-Cities' Facebook pages about this mythical location. I was totally unaware of this venue but the performer names piqued my interest.
Facebook commenters were talking about all the amazing artists that have performed and I tried to find photos and confirmation but I kept coming up short on images and videos.
Here is what I did find out. The name of the venue was the Greek Amphitheater or Greek Theater and it was located along Howard Amon Park where the Hampton Inn sits on George Washington Way. Facebook posters also commented that it was near the Sham-Nu-Pum golf course.
We do know that several major musical acts played the venue so we've compiled some videos of the seven acts that according to the group played at the now forgotten Greek Amphitheater.
Charley Pride, the late great Country Music singer once graced the stage in Richland
Jellyfish, the Alternative Rock band at the peak of their 1990's heyday played loudly and proudly in Richland Washington
Kenny G, one of Seattle's favorite sons played at the venue while he was having the smash hit song "Songbird"
Hard Rockers and MTV Pioneers Y&T rocked the Greek which I'm sure didn't help with the noise complaints.
Another blast from the past, Autograph strutted across the stage in spandex and glam and broke hearts in Richland with their huge smash "Turn Up The Radio"
One of the biggest music stars of the 80s, Richard Marx was another artist that played along George Washington Way in Richland
The biggest name perhaps to play the Greek Amphitheater was the Black Crowes. They had huge hits in the early '90s with "Hard To Handle" and "She Talks To Angels"
According to the Facebook group, the concert venue sadly was a noise nuisance and it might have led to its demise.
That's pure speculation from the Facebook group but they do seem to remember fondly all of the great musical acts that once performed at this now non-existent venue.
Do you remember going to the Greek?
Feel free to let us know in the app chat feature on the radio station's app.
10 of the Most Memorable Concerts at Kennewick's Toyota Center
Check out 10 memorable concerts that happened at the Toyota Center through the years.
12 Businesses We Sure Miss In The Richland Uptown Mall
We asked you and you responded with the 12 businesses you still miss in the Richland Washington Uptown Shopping Center.