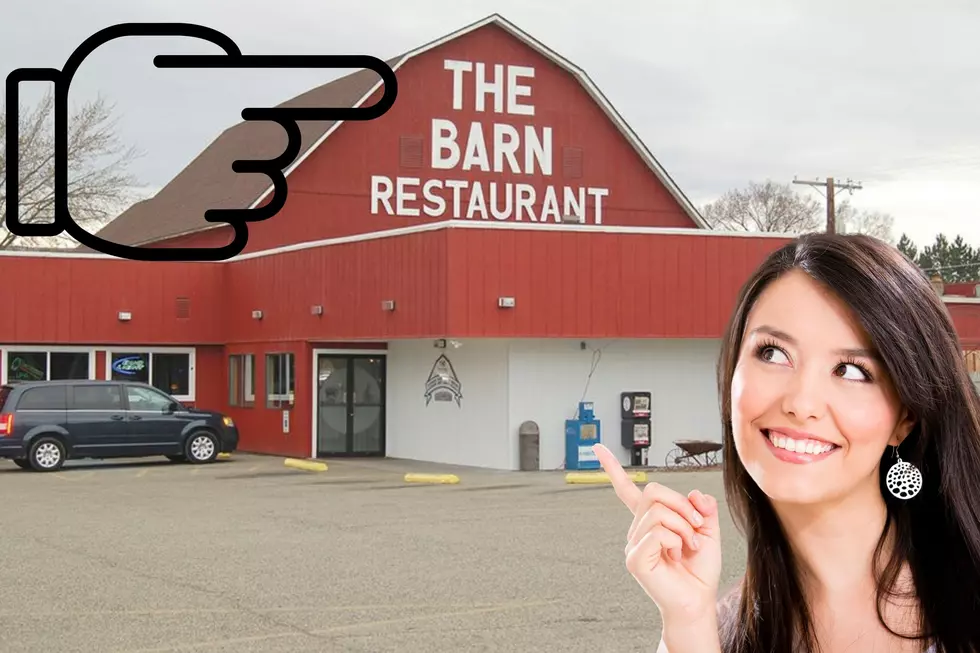 Iconic Prosser Restaurant Is a Delicious Hidden Gem in Lower Yakima Valley
facebook/barn/canva
An Iconic Prosser Restaurant Has Been Around For 100 Years
Who doesn't love great food? Food always seems to taste the best especially when its off the beaten path.
Prosser Has Some Great Little Hole In The Wall Restaurants
One such place exists in Prosser Washington. My wife and I lived in Prosser for four years and we loved it and it's a little hidden gem right in the lower Yakima Valley.
Looking For A Great Steakhouse In Prosser Washington?
One of the best parts of small town living is the eateries that most people don't seem to know about except for the locals.
The Barn Restaurant is in Prosser Washington is one of those such places and if you haven't been to the Barn Restaurant, you're missing out. The Barn Restaurant offers up a rustic atmosphere and the barn is actually over 100 years old. 
The Barn Restaurant just posted on their Facebook page that they've redesigned the inside of their iconic building, hired a new manager and revamped their menu.
There's something about small town living and a great steakhouse that's just perfect.
If you are new to the Tri-Cities, here are the directions to the Barn Restaurant:
The Barn Restaurant & Lounge is located off of Interstate 82 (I82), with easy access on and off the highway and close to a truck stop travel plaza gas station. There is a huge parking lot with ample parking for tour buses, semis, big trucks, big rigs.
The Barn Restaurant might be off the beaten path a bit but a quick trip to Prosser for some great food will be worth it.
12 Healthy Food Tri-Cities Restaurants That Also Taste Great
Healthy eating can be done at these 12 Tri-Cities restaurants and still taste great!
10 Famous Washington Filming Locations Where Johnny Depp Has Been
Yes, Johnny Depp has been to Washington State. Here are 10 filming locations that Johnny Depp was at in Washington.